Newbattle Parish are supporting the fight against the spread of Covid 19 by making the church at Mayfield and Easthouses available for Community Testing.
For more information about how the church is working during the pandemic, please see the link on our homepage.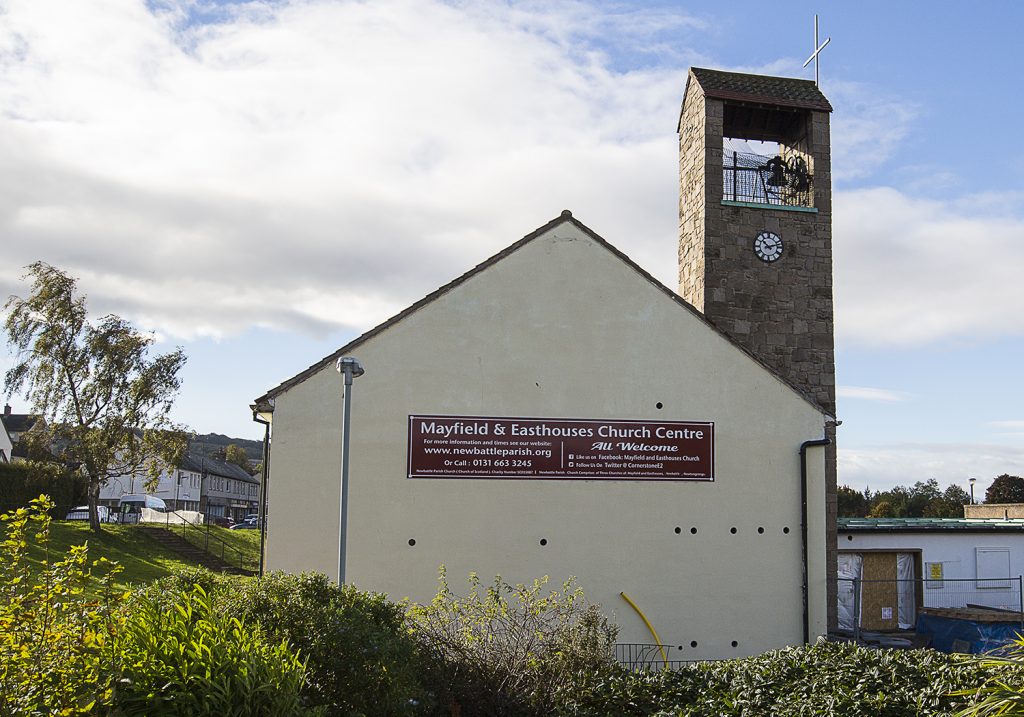 Many people who have coronavirus have no symptoms and may be spreading it without realising it.
A key way to help reduce the spread is for people, who have no symptoms, to get tested.
If you are a Midlothian residents without Covid-19 symptoms we ask you to get tested if an Asymptomatic Test Site (ATS) is set up in your neighbourhood.
You must not come to the Asymptomatic test site if you have Covid-19 symptoms – a fever, new continuous cough or loss of / change in taste or smell.
Pop-up test sites will begin rolling out in communities across Midlothian in the week beginning 19 April.
Who can be tested?
Anyone over the age of 5 with no symptoms of coronavirus can be tested at these sites. Children under the age of 16 must be accompanied by an adult.
Children aged 12-15 may self-swab under supervision of a parent or guardian.
Children 11 and under should have the swab done by their parent or guardian if they are comfortable doing it
Where can I get tested?
Mayfield and Easthouses Church, 2 Bogwood Road, Mayfield, EH22 5DG
20 to 24 April 2021, 11am to 6pm
27 April to 1 May 2021, 11am to 6pm
These are drop in facilities, with no need to make an appointment.
Locations and opening times will change in line with need.
Please check this page regularly for the latest information.
Do I need to bring anything with me?
Please wear a face covering when you come into the site.
If you have a smartphone, please bring it with you so that you can register for your result.
If you don't have a smartphone, staff will be on hand to help.
How will I be tested?
You will be tested using a lateral flow device.
It's quick and easy to do and staff will be on hand to give you guidance if needed.
It only takes a few minutes to carry out the test but allow extra time to register for your results.
You should have your result in about an hour, though it can take up to a day.
What happens if I test positive and need to self-isolate?
If the result of your lateral flow test is positive, you and your household will need to self-isolate immediately and you will be asked to book a PCR test to confirm the result.
If the PCR test is positive, you must continue your self-isolation for 10 days in line with normal NHS Test and Protect procedures.
Formal contact tracing will also begin.
Self-isolation is the best way to stop the spread of the virus to friends, family and your community.
Support to self-isolate
The National Assistance Helpline (0800 111 4000) or text phone (0800 111 4114) is open from 9am to 5pm Monday to Thursday, 9am to 3.30pm Friday. The helpline can also advise people about eligibility for the Self-isolation Support Grant.
For local support
Visit our Covid-19 support page for further community support available in Midlothian.
I have symptoms of coronavirus. How do I get tested?
Do not come to the Asymptomatic test site if you have Covid-19 symptoms – a fever, new continuous cough or loss of / change in taste or smell.
Instead you should isolate straight away and book a free PCR test at on the NHS inform website or by calling 0800 028 2816.