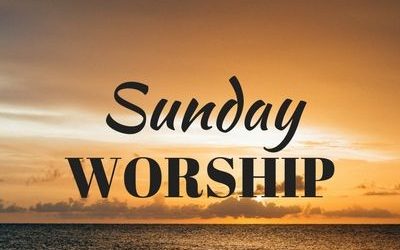 Greetings,
Summer is going to look somewhat different this year – though given that we've already had all of the good weather, in some ways it might well be what we're used to!
But given the continuing limitations upon us, getting away on holiday will be harder, or impossible. It can be difficult taking holidays when we're at home and when the computer continually tempts us to check our email, etc.
Even so, it's never been more important that we get some down time. As I've spoken by phone to ministers all across the country, it's clear that many have been working harder than ever and that there's a deep down tiredness as a result – physically, emotionally, spiritually, and in terms of the felt-demand to keep on being creative. It's with all of that in mind, that I've produced two worship services that any congregation can use over the summer months – think of it as Moderator pulpit supply. My hope is that they'll be a help to those who have no obvious support when it comes to creating services.
I'm grateful to those who contributed elements of these services – not least to Rosie Frew and Susan Brown, Conveners of the Faith Nurture and Faith Impact Forums respectively. I'm grateful too to New Scottish Hymns and Celtic Worship; both groups generously allowed me to use their songs and hymns.
May Summer suns be glowing but even more so, may the Lord's blessing be upon you and may God's face shine upon you and give you peace.
Yours in Christ,
​
Rt Revd Dr W Martin Fair
Moderator
General Assembly of the Church of Scotland
WATCH THE 2nd MODERATOR'S SERVICE: