It will take place between Palm Sunday 5th April and Easter Saturday 11th April, with clues to words in a phrase located in Mayfield park and Easthouses park.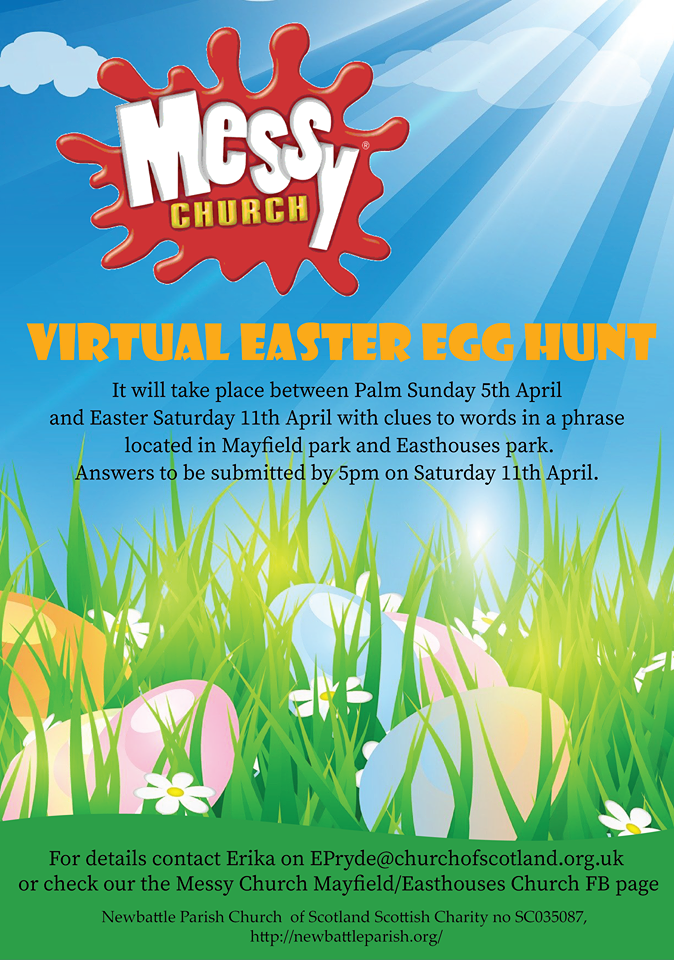 Answers to be submitted by 5pm on Saturday 11th April.
For details contact Erika Pryde or check the Messy Church Mayfield/Easthouses Church Facebook page.