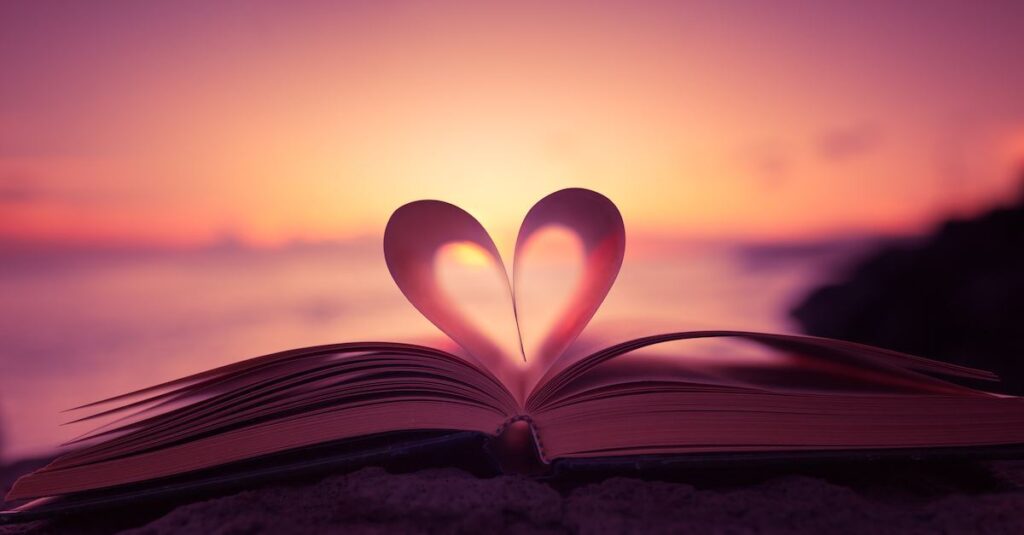 In this new month of February, Valentine's Day fast approaches. One story of St Valentine speaks of how he was a Priest who married couples in secret when marriages were not allowed because he believed that God wanted love to be professed and honoured between people. We will be celebrating St Valentine's Day (14th February) on a Sunday this year where in church online (watch this space!) we will hear a bit more of this Priest's story and reflect on the theme of love . Love is the greatest gift but love can also be messy when people fall out or lose someone they love – love hurts and in the Christian faith we believe that Jesus suffered and died on the cross to show how much God loved us. After Valentines day, we will be journeying towards Easter in the season of Lent where we will learn more about this.
Messy church online have got the love theme started for February and Erika, our Mission and Outreach worker, has prepared some thoughts and crafts for families to do at home.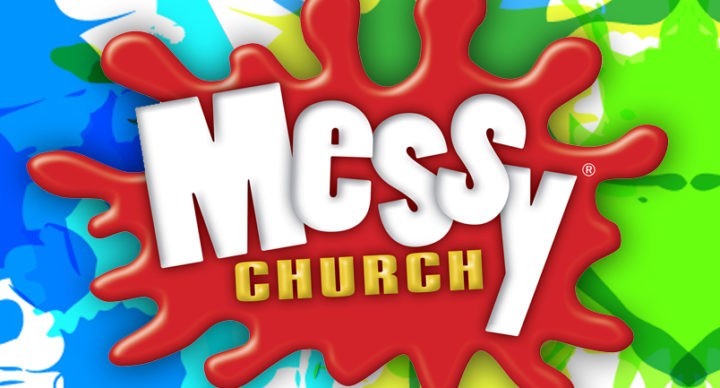 Way back in the 1970's there was a cartoon that was produced with a sketch drawing of a boy and a girl that had the words Love Is….and a description of something like … sharing your last sweet or making his favourite dinner.
A lot has changed since then and we now think of love in lots of different ways, we know romantic love isn't restricted to male /female relationships. But did you know there are lots of other types of love? Love for parents and for brother or sister, there is self-love, love of a child and divine love, that is the love God has for us.
February is the month that we celebrate St Valentine's day, when cards, gifts and flowers are exchanged. According to history there were three men called Valentine who were martyred (killed for their faith) by Roman emperors, one of whom is the Priest Gayle mentioned but we don't know exactly which one the day was named for. There were also links to pre Christian festivals that celebrated romantic love. Whatever the history, February is a good time to celebrate love and show care for each other no matter if it is romantic love or a caring love. This is especially important while we are still in lockdown.
Talk about – We hear a lot about love but do we really know what it is? Where it comes from? What it looks like? How do we show someone we love them? How do we learn to love? Talk to your family about what love is….
February Bible message is from 1 John chapter 4 Verses 7-21 you could look it up on your phone or in the bible.
The Bible teaches us that "Love is of God" (4:7) From the time you were born someone loved and cared for you, this is how you learn about love, some people don't know how to love because they have not been shown love and some people feel unloved because of things they have said or done. But God keeps on loving us no matter what we do, what we say or what we are like because he has unconditional love. God is Love. It is love that goes on for ever. He can't stop loving us because he made us out of love.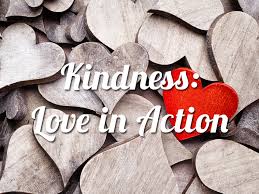 And when we receive love we can give it to others. In our Bible verses it says "if we love one another, God is in us and his love becomes perfected in us" John 4:12
Love is like a little burn that flows into a stream and then into a river and then on into the Ocean where it spreads out and flows everywhere. Love starts with God and is offered to everyone. When we accept the love of God we are able to give it to our families and friends and they give it to others and so it spreads and goes everywhere.
Or another way of looking at it is like the ripples in a pond, pool or puddle. You drop a stone in the middle and the ripples keep going out and out and out getting bigger and bigger.
Out and about – why not take a walk out to a river, perhaps Dalkeith Country Park, Vogrie or Newbattle Abbey look for the little trickles of water that run down and join up with bigger streams and then the River Esk. Eventually all this water flows out to the Firth of Forth at Musselburgh and then out to the North sea, If you float a stick how far do you think it might flow? Send a stick or twig into the water with a prayer of love for someone far away in the world.
Or find a nice smooth stone and a big puddle or pool (not one with fish though we don't want to knock them out) and drop it in and watch the ripples spread out like your love that you can share.
Crafts –I've put together some ideas for Valentine crafts. It would be great if you could spread some love by making these and giving them away to other people. we are unable to deliver craft bags during this lockdown but I hope you will be able to use household items and recycle cards or paper items you find around the house.
A heart shaped wreath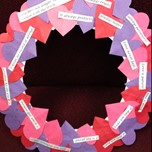 Using old magazines, envelopes or scrap paper lying around the house cut out heart shapes of different sizes, hint: draw half a heat on a fold in the paper that way your heart is more symmetrical. Glue together to make a heart or circle shape wreath. This one has words from 1 Corinthians chapter13 "…..and the greatest of these is love."
A Heart shape card

Fold a piece of plain paper top to bottom then side to side or a piece of card in half.
Take a piece of scrap paper same size as the folded card, fold it in half draw half a heart almost the height of the folded paper then another inside that to give a template lay this on your card and paint, finger paint or splash paint around it lift the template and you'll have a plain shape within the paint. Why not send it to an elderly neighbour or friend you haven't seen for a while?
A bound heart – you need scissors, pencil, delivery box card, red wool, needle, a knitting needle or hole punch, scrap paper.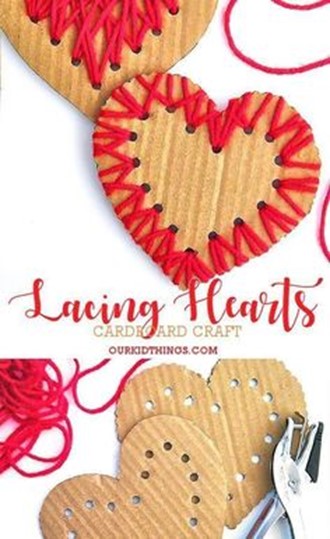 On a piece of scrap paper draw a heart shape (remember it is easier to get it symmetrical if you fold the paper and draw half a heart) cut this out and use it as a template. Cut a heart out of thick card, punch holes around the edge the same distance in from the edge. Thread the needle with wool and sew in and out of the holes all the way round you could do this 3 or 4 times to make it look good. Add a bit of wool as a hanger to the top. If you had time you could make a whole garland of them linking them together to hang on the door or in the house to share the love around.
Here are some other ideas that Baillie from the Inbetweens Group found and thought you might like: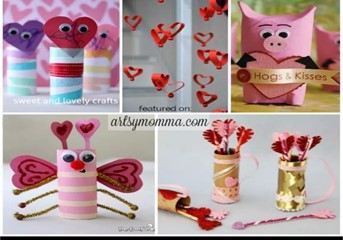 Or how about finding some nice smooth stones and using finger paint to make little hearts on the stones, give them a face and arms and legs with a black pen or sharpie. Leave them somewhere for people to find as a surprise.

Have fun, stay safe and remember to tell someone special that you love them!
Love and Prayers, Gayle, Erika and the Messy Church team