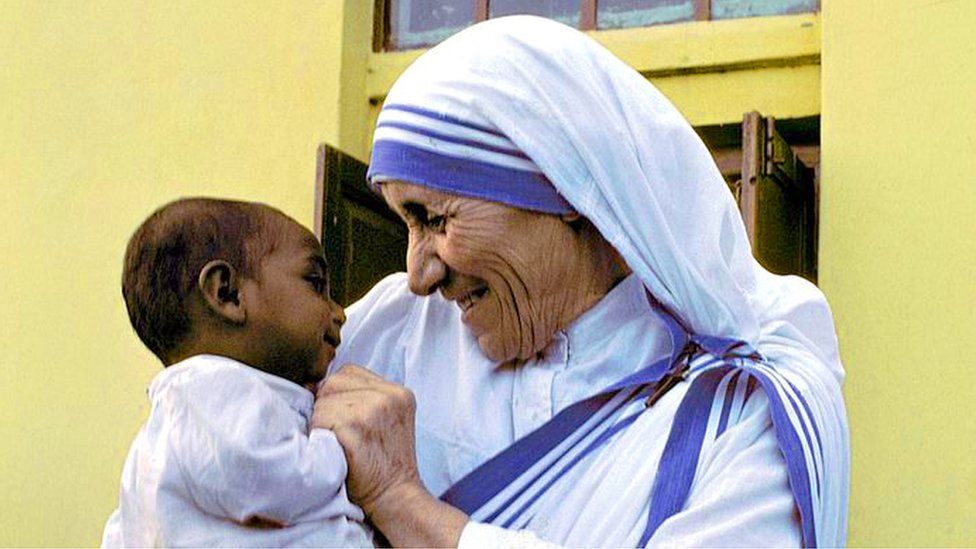 Watch for the new thing I am going to do.
It is happening already—you can see it now!
I will make a road through the wilderness
and give you streams of water there. Isaiah 43 v 19
As we return to our pattern of Thought for the Week on a Wednesday in this new year, I wanted to share a little yet profound insight that came to me from reading about  Mother Teresa recently.
Mother (now Saint) Teresa (1910‒1997) lived in a community of Christian sisters at the motherhouse in Calcutta. The sisters were not rigid in their religious practice; rather, they were simply devoted women. They did not need security, answers, and order, as we see in most traditional monasteries and nunneries in the West. In fact, they were willing to live without security, with very few answers to their questions of mind and heart, and amid almost total disorder in India. What a message for us in our time of uncertainty and constant "new normals" where disorder continues due to the impact of the pandemic. The sisters lived all in union—hour by hour—with God. They lived that amazing and rare combination of utter groundedness and constant risk-taking that always characterizes the true Gospel.
The sisters didn't waste time fixing, controlling, or even needing to understand what is wrong with others. Instead, they put all of their time and energy into letting God change them. From that transformed place, they served and carried the pain of the world, which they were convinced is the pain of God. In other words, they could tolerate and bear much because of their centre, their core belief in God's presence in life.
As we slowly come to terms with this new year of 2021 and face the challenging January that lies ahead in lockdown, rather than trying our usual diets and exercise resolutions, we would do well to adopt something of the big picture Mother Theresa and her sisters showed to the world. It is simple yet powerful – faith is about changing ourselves, not the other. We cannot change other people, we cannot change circumstances when they happen, all we can change is our response and our way of being.
So, for 2021, why not ask the question this week, this January: what change do I want to see in myself this year?
This week's prayer and music: