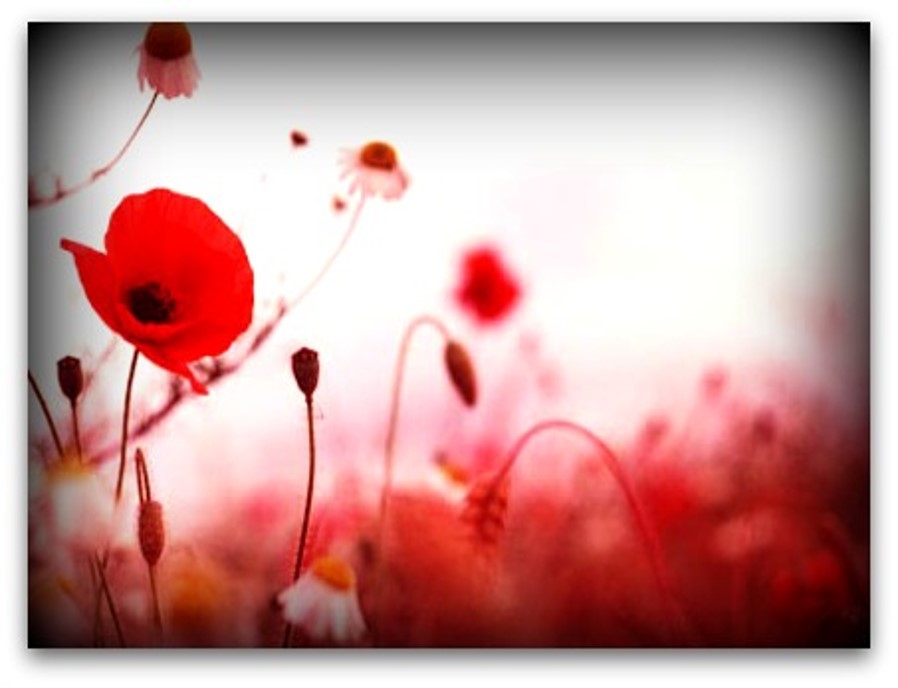 "Greater love has no one than this, that a person lay down their life for their friends" (John 15:13)
On this Armistice Day, we share a thought from Alex Duncan, one of our Senior elders, who has been reflecting on his own family memories around Remembrance. Alex came upon a Poem entitled "A Mother's Prayer" whilst reading a book written by Vera Lynn and her daughter about Vera's 1944 journey to Burma to entertain the Servicemen and Women who thought of themselves as the " Forgotten Army". Alex was kind enough to photograph and send me the poem "a Mother's Prayer by Rosaline Hopkins written in 1944.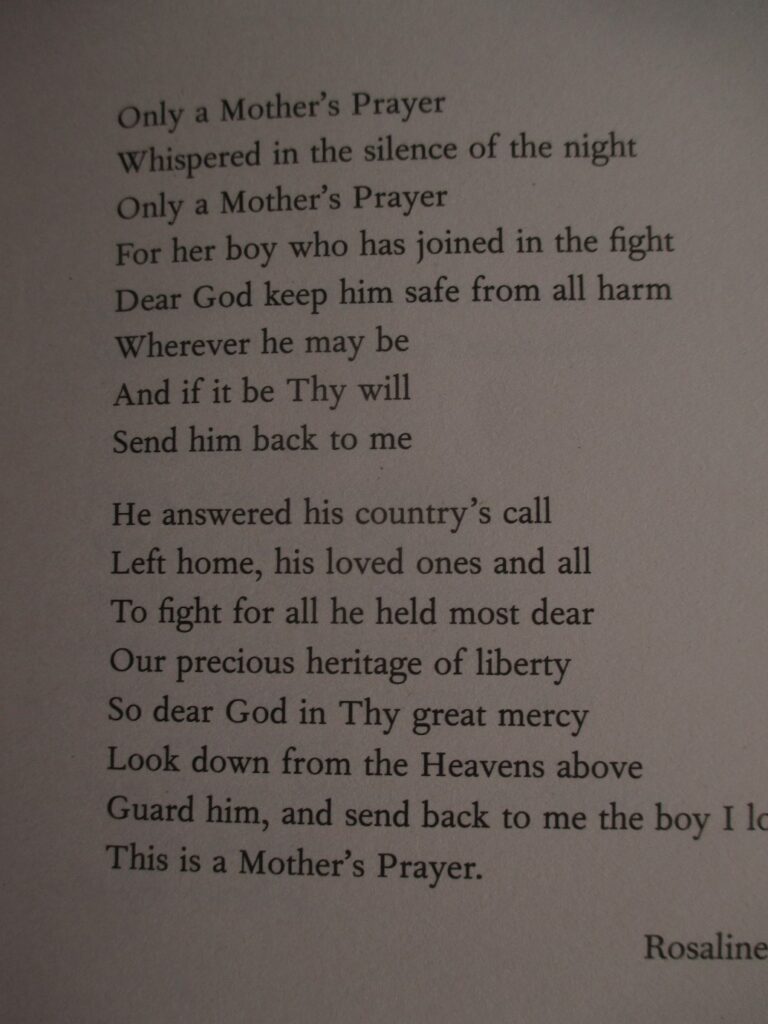 Alex explained that when he read it. It reminded him of his mother, who was always thinking of her younger brother Alex (his name sake), who was a Warrant Officer in the RAF during WW2, a Merlin Engine specialist. Having lost her elder brother in WW1, her thoughts and fears were understandable. His name was Charles and his name is on the WW 1 Memorial in Newbattle church where Alex and I shared in an act of remembrance and where Alex laid the wreath on Remembrance Sunday. Private Charles Gibson, Seaforth Highlander.
Alex's mother was always thinking and praying for her younger brother Alex in the RAF who was held on after VE Day, in Egypt for a further year.  After VE Day he was transferred to serve on a Royal Navy Aircraft Carrier in the Pacific. This was due to his experience with the Merlin Engine and its development. The Navy were using the Seafire, this being the Carrier Version of the Spitfire, for Carrier defence against the Kamikaze Japanese death dive attacks. With VJ Day and the surrender of Japan, he was sent back to the Middle East. Finally he was sent home in late 1946. It was a happy day when he arrived back in Newtongrange, in late 1946. However, Alex's mother had more sorrow to bear as her own husband, Alex's father served in the Royal Army Medical Core for the duration of WW 1, he was a Gas Victim, whilst out in No Man's Land, he lost his sight, for over 6 Months, and his lungs were permanently affected. He returned to duty at Ypres after spending a few months with a French family. In WW 2 he was seconded to be the Medic for the Local Newtongrange Army Reserve Patrol. During WW 2 Alex's father also served as the Medic attached to the Newtongrange Air Raid Patrol, and Auxiliary Fire Service, stationed in Murderdean Road. That building still stands, adjacent, is the new Railway Station.
The condition of his Lungs and Cancer, contributed to Charles early death in 1951, when Alex was only 14 at the time. The Medics informed Alex's Mother that had he not been gassed, he would have had a number of more years of life to live. Alex reflects "The 11th of November has always had a mixture of thoughts for us as a family."
It was my privilege to conduct a short service of Remembrance on Sunday in Newbattle Church with Alex and to have him lay the church wreaths at the WW1 and WW2 memorials there. On the WW1 memorial Alex pointed out the name of his Uncle Charlie – Private Charles Gibson. Alex explained that Charlie's name is also on the war memorial at Easthouses where he lived and on the miner's memorial in Newtongrange as he was a draftsman employed by the Newbattle Coal Company before he enlisted. After the Remembrance Sunday service at Mayfield and Easthouses church, Mabel and John Currie and I held a short act of Remembrance at the Easthouses memorial and took the church wreath and the wreath from Newbattle High School which had been on the communion table during the church service, there to place under the 7 names inscribed – one being Charles Gibson. Today there will be a short, socially distanced and restricted numbers service in Newtongrange Park at the war memorial where a number of wreaths will be laid including another one from the High School and from the church. Another wreath will then be laid at the Miner's Memorial after that by Alan Marshall and John Stirling.
Despite the restrictions which meant that pupils and staff are not allowed out of school at the moment, the church has partnered in a safe and creative way with Newbattle High school via emails. The school have not only sent their wreaths to the church and war memorials this Remembrance season but they have also sent the gift of music for the community as we mark Armistice Day at home.
Composed by a former Newbattle High Pupil Alan Fernie, this piece has been played extensively around the country on Remembrance Sunday/Remembrance day.
Newbattle's brass instructor Alex Knox is the Musical Director of the Lowland Army Band, and arranged for the partnership between Newbattle pupils and the Lowland Band to play and record this.
This week's music:
When You Go Home,
Tell Them Of Us And Say,
For Your Tomorrow,
We Gave Our Today.
The Kohima Epitaph