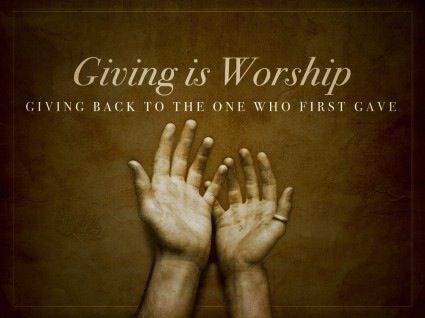 Remember this: Whoever sows sparingly will also reap sparingly, and whoever sows generously will also reap generously. Each of you should give what you have decided in your heart to give, not reluctantly or under compulsion, for God loves a cheerful giver. 2 Corinthians 9:6-8
On Harvest Sunday on the 4th of October, our congregation received the gift of being able to worship in the church and online via livestream. Despite the huge learning curve and technical challenges for the production team, the mammoth efforts of the duty team with the booking system, cleaning and safe stewarding and the stress of the minister having to do 3 things at once at the beginning of the service (look to camera, look at the congregation, signal to the sound desk and make sense – sorry 4 things!), it all felt worth it for the special occasion that is Harvest Thanksgiving. On the whole we managed to be cheerful!
Part of our reflection on Sunday was to take time to reflect on something we wanted to say thank you for: health, friends, family are usually the common themes but I know too that there are some less obvious ones that quite clearly come from a different perspective in 2020 in the midst of the pandemic – thank you for our doctors, nurses and healthcare workers, thank you for technology and thank you for food to eat and safety in our homes. Gratitude is truly felt when we don't take things for granted. And in this autumn season as the leaves change, as does the temperature and the hours of light – we are reminded to notice and be grateful for change itself, as modelled in nature.
However, change, especially lots of it in a short space of time, can throw human beings into a state of grief, fear and anxiety. In their distress and worry, it is often the case that people become takers, fearing there will not be enough – not just enough food or wealth but also enough attention or enough support for their personal projects. Harvest is a festival each year that reminds us to turn outwards rather than inwards.   We are encouraged in this season to spend some time weighing up the taking and giving in our life and to pray and be open to an intentional movement towards giving throughout this month of October. We automatically think about giving tins of food and money but what about giving thanks and support and appreciation to people who have been kind and helpful, giving respect, giving time. Yes, it's true that in our offering on Sunday we began our Harvest season with congregational giving but we are now giving more widely, delivering Harvest cards and autumn soup to many of our members, to keep in contact and to send our greetings in this season. I will be sharing in Harvest assemblies with Newtongrange and Lawfield schools on zoom next week and sharing the Harvest message as well as sharing soup and clothes at Lawfield at an outdoor table where we will connect with some families in the school in greatest need. We can also give thoughtfully when we are shopping. As we remember where our food comes from, please buy Fairtrade goods where and when you can to support food producers throughout our world in earning a fair wage to feed their families and be able to send them to school. Can we remember that giving is key to our faith – can we remember that we are called to give thoughtfully and cheerfully. Giving is part of worshipping God.
So, we will not forget Christian charity as a principle of our faith and when so many charities are struggling financially due to Covid 19, we will seek to play our part in giving to them. Therefore, this coming Sunday, 11th October, worship will be online in print and audio form to follow at home from early morning and then at 11.30am, there will be a zoom coffee morning. To be sent the zoom link to join us, please email the Minister or Session clerk or phone the church office.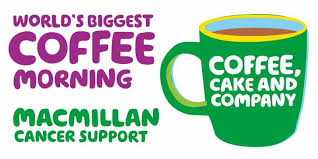 This coffee morning will be our annual MacMillan Coffee Morning. Although there will not be an offering box to pass round for donations for delicious coffee and cakes, we are asking people to make their own cakes (perhaps deliver some extra you have made to a neighbour or friend) and to donate online or by post using the details at the link below.
https://www.macmillan.org.ukdonate
This week's prayer – weigh in your hands how much taking and how much giving you are doing in your life and pray to ask God's help in redressing the balance.
This week's quote –