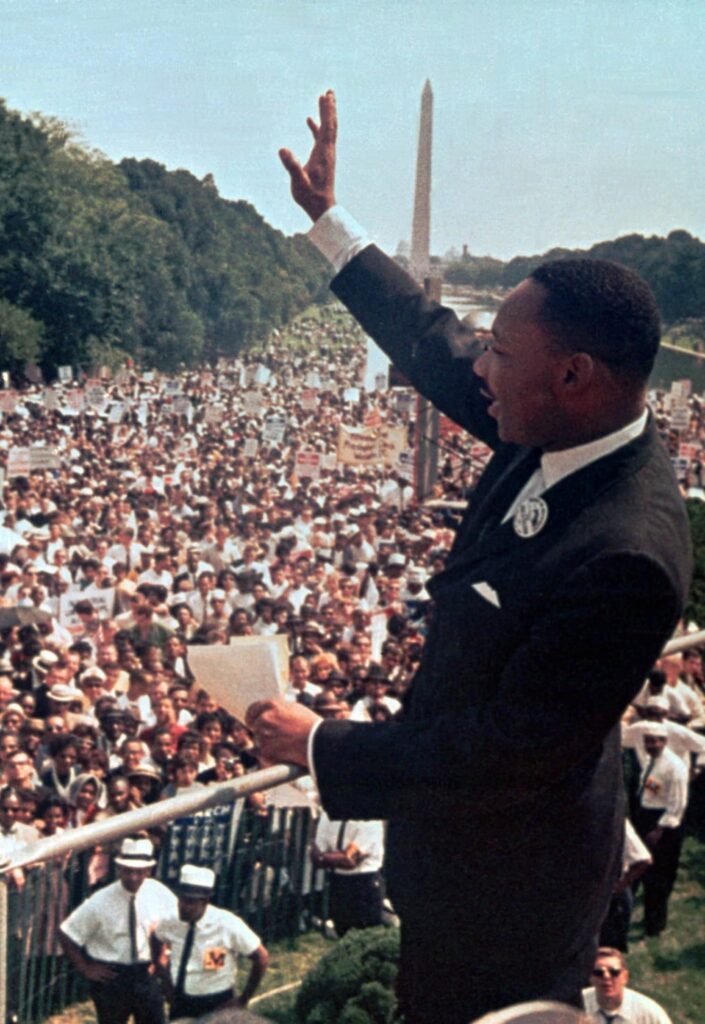 I Have a Dream is the repetitive phrase that became the title of the speech by Martin Luther King Jr that was delivered on August the 28th, 1963, during the March on Washington. A call for equality and freedom , it became one of the defining moments of the civil rights movement and one of the most iconic speeches in American history.
Some 250,000 people gathered at the Lincoln Memorial in Washington, D.C, for the March on Washington. The one-day event both protested racial discrimination and encouraged the passage of civil rights legislation; at the time, the Civil Rights Act was being discussed in Congress. The march was like a worship gathering featuring various speeches by people of faith, as well as musical performances before King, a celebrated preacher and orator, appeared as the final official speaker; A. Philip Randolph and Benjamin Mays ended the proceedings with a pledge and a benediction, respectively.
King's improvisations seemed to strike a chord with the crowd, many of whom called out words of encouragement. The speech built to its emotional conclusion, which was borrowed from a Black spiritual : "Free at last. Free at last. Thank God Almighty, we are free at last." Largely based on King's extemporizations, the speech was widely considered the greatest of the 20th century, noted for its power and resonance. With its universal appeal, "I have a dream" became an enduring phrase both in the United States and throughout the world. In addition, many believed the speech helped secure passage of the Civil Rights Act in 1964.
This Friday will mark the 53rd anniversary of the day the speech was made. King's words still resound in many places in our world today, particularly in this year when the "Black Lives Matter" movement has gathered momentum. As we mark this moment in history this week however, let us imagine and reflect on our own dreams and hopes for ourselves, our children, our church, our country and indeed, our world.
Dr King, as a preacher, speaks, still, into our experience of life in 2020 as we emerge from lockdown:
"I say to you today, my friends, so even though we face the difficulties of today and tomorrow, I still have a dream."
This week's prayer and music: