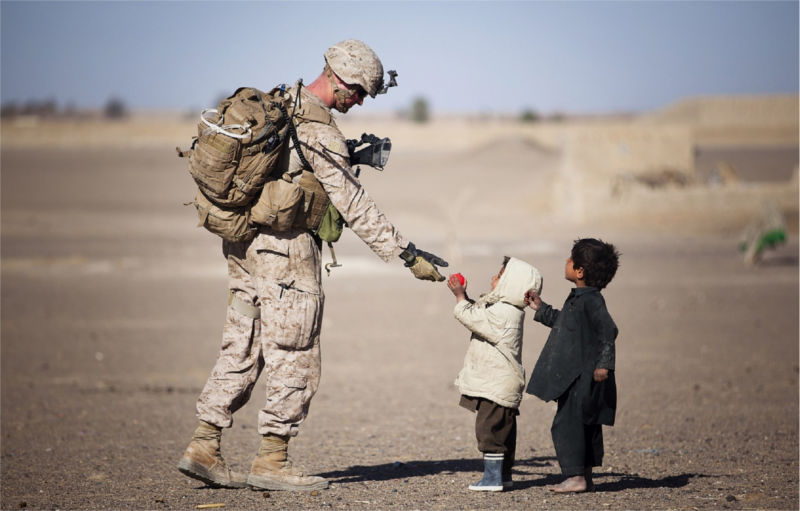 When Jesus saw the crowds, he went up the mountain; and after he sat down, his disciples came to him. Then he began to speak, and taught them, saying:
"Blessed are the poor in spirit, for theirs is the kingdom of heaven.
"Blessed are those who mourn, for they will be comforted.
"Blessed are the meek, for they will inherit the earth.
"Blessed are those who hunger and thirst for righteousness, for they will be filled.
"Blessed are the merciful, for they will receive mercy.
"Blessed are the pure in heart, for they will see God.
"Blessed are the peacemakers, for they will be called children of God.
"Blessed are those who are persecuted for righteousness' sake, for theirs is the kingdom of heaven.
"Blessed are you when people revile you and persecute you and utter all kinds of evil against you falsely on my account. Rejoice and be glad, for your reward is great in heaven, for in the same way they persecuted the prophets who were before you. Matthew 5 v 1-11
On our last day of TFTD this week and this season after more than 100 days of lockdown, we come to look at peace in the beatitudes. "Blessed are the peacemakers, for they will be called children of God." There are so many hymns and prayers and poems about peace that have much to teach and offer to us. What do you think of when you hear the word "peace"? Tranquillity? And how do your thoughts change when you think about the word "peacemakers"?
Over the years, that I have been an Officiating Chaplain to the Military, I have worked with Army Chaplains and squaddies particularly as they were about to be deployed and then as they returned from their tours of duty. Of course, many of these tours were to conflicts in Iraq and Afghanistan but there were also so many deployments to places of natural disaster, national emergency and to peace keeping exercises throughout the world involving training local people. It was a radical learning for me, in my pastoral care work, to support army personnel in that perspective of them keeping the peace rather than joining in a conflict. Our armed forces often bring in order to chaos: we notice them in times of panic around and following a terrorist attack. They are the ones who bring strength and resources to areas where flooding has overwhelmed a population. They have done so much during the Covid-19 pandemic to aid policing and testing. They offer support to huge events such as the Tattoo, the Olympics and Commonwealth games where large numbers of people congregate and need security and management. And in times of war, yes, there is fighting and conflict as a last resort but our armed forces, as we recall in each Remembrance Season, have been liberating forces in places of oppression and tyranny.
The peacekeepers and peacemakers throughout our history remind us of the cost of peace that is far from the notion of lighting a candle and listening to some relaxing music. Peace involves reconciliation and forgiveness, it involves grief and letting go, it involves healing from wounds that have deeply scarred and tortured. Part of my work with some soldiers in my last parish was to help them, the peacemakers, to make peace with their own actions and to find peace in themselves for the future following some traumatic aspect of their tours of duty. I always remember the story of Erskine Hospital (where I was Chaplain for 10 years) that when it was first set up for soldiers after the war as the Princess Louise Hospital. In those post war times, the Doctors and Nurses went round the city centre of Glasgow in jeeps to pick up homeless men who were all soldiers returned from the war who could not cope back in their homes with their families with their physical and mental scars and who had turned to alcohol and drugs. The work of rehabilitation and reconciliation begun by Erskine in those days is still needed today. My Chaplaincy supported the staff and residents with a focus on peace for the peace makers. Like the 12 steps of alcoholics anonymous, part of that peace process involves acknowledging and connecting with a higher power. This and a stripping away of expectation and distorted priorities that comes with reaching rock bottom leading to a simplicity that helps people build up life again in a different way.
During World War II, Jesuit priest Walter Ciszek (1904–1984) was accused of being a "Vatican spy." After spending five years in a Moscow prison, he was sentenced to fifteen years of hard labour in Siberian prison camps. He is an example of someone whose life was paired down to the only thing really necessary.
Through the long years of isolation and suffering, God had led him to an understanding of life and God's love that only those who have experienced it can fathom. God had stripped away from him many of the external consolations, physical and religious, that people rely on and had left him with a core of seemingly simple truths to guide him. And yet what a profound difference they had made in his life, what strength they gave him, what courage to go on! He wanted to tell others about them and he did. Google him!
Today's prayer:
The simple soul who each day makes a morning offering of "all the prayers, works, joys, and sufferings of this day"—and who then acts upon it by accepting unquestioningly and responding lovingly to all the situations of the day as truly allowed by God —has perceived with an almost childlike faith the profound truth about the will of God. . . . God's will for us is clearly revealed in every situation of every day, if only we could learn to view all things as God sees them. This is the message of the beatitudes and the true path to peace.
Today's music: