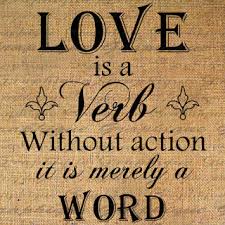 But I say, walk by the Spirit, and you will not gratify the desires of the flesh. For the desires of the flesh are against the Spirit, and the desires of the Spirit are against the flesh, for these are opposed to each other, to keep you from doing the things you want to do.But if you are led by the Spirit, you are not under the law. Now the works of the flesh are evident: sexual immorality, impurity, sensuality,idolatry, sorcery, enmity, strife, jealousy, fits of anger, rivalries, dissensions, divisions, envy, drunkenness, orgies, and things like these. I warn you, as I warned you before, that those who do such things will not inherit the kingdom of God. But the fruit of the Spirit is love, joy, peace, patience, kindness, goodness, faithfulness,gentleness, self-control; against such things there is no law. Galatians 5 v 16 – 23
At the end of a long week and an even longer period of uncertainty and change in this pandemic I feel we should end with love. There's a verse from 1st John which I've mentioned before in TFTD that I use at the start of wedding services "God is love and those who live in love are living in him and he in them". We start and end with love.
Love is the greatest virtue (1 Corinthians 13:13) and appears first in our Galatians list of the fruit of the Spirit. In Greek, there are at least four words for love. All of these are God-given, but you'll see that agapē love mentioned here is special.
Eros — passionate love, with sensual desire and longing.
Philia — friendship or affectionate love that you'd find in a family, or between friends.
Storgē — natural affection, like that found from a parent to offspring.
Agapē — unconditional, unselfish, sacrificial love.
Agapē love is the kind of self-giving love shown by the Father when he gave his son – for God so loved the world type love (John 3:16). God's love doesn't just fix itself on a worthy person, but is love that initiates care and concern whether or not it is reciprocated. Our understanding of love comes from God: "We love because he first loved us" (1 John 4:19). But once we understand this love, we are commanded to follow its' example. The greatest commandments — and they sum up the whole of the ten in the law — are: love God and love your neighbour (Matthew 22:36-40). Perhaps the best way to understand agapē love is to read and meditate on 1 Corinthians 13, the famous "love chapter." This kind of love is beyond us as mere humans, who among us could say we possess all those qualities but we can have some of them or all of them some times because when the Holy Spirit comes, she changes and enables us:
"God has poured out his love into our hearts by the Holy Spirit, whom he has given us." (Romans 5:5)
Today's prayer:
Where did you begin and end with love in this past week?
Hold all your endings and beginnings before God in prayer.