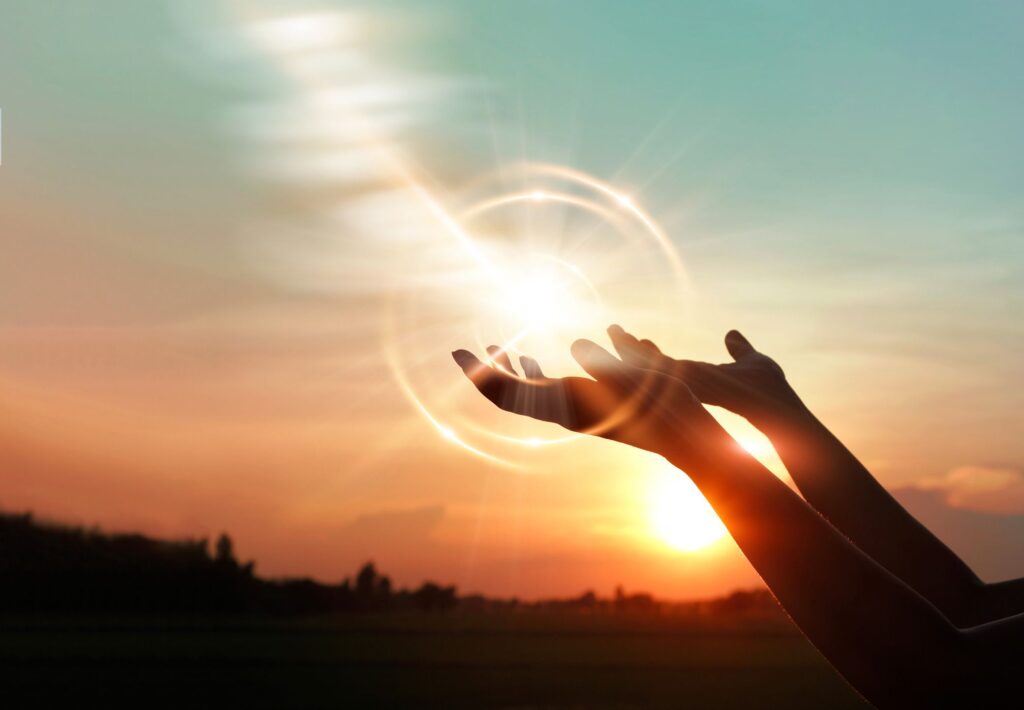 But I say, walk by the Spirit, and you will not gratify the desires of the flesh. For the desires of the flesh are against the Spirit, and the desires of the Spirit are against the flesh, for these are opposed to each other, to keep you from doing the things you want to do.But if you are led by the Spirit, you are not under the law. Now the works of the flesh are evident: sexual immorality, impurity, sensuality,idolatry, sorcery, enmity, strife, jealousy, fits of anger, rivalries, dissensions, divisions, envy, drunkenness, orgies, and things like these. I warn you, as I warned you before, that those who do such things will not inherit the kingdom of God. But the fruit of the Spirit is love, joy, peace, patience, kindness, goodness, faithfulness,gentleness, self-control; against such things there is no law. Galatians 5 v 16 – 23
Many different factors can cause stress from physical threat, that produces the fight or flight response, to emotions such as worry. Being able to identify what may cause you stress is often the first step in learning how to better deal with it. Obviously, different people are affected by different things but stress can generally be classified in terms of internal and external stressors.
Internal stress is stress that comes from within us and is often the most common cause of stress. We often worry about things we cannot control (e.g. how others will react to us, whether we are going to lose our job) and we actually put ourselves into situations which we know will cause us stress. Other common internal causes of stress include thoughts and feelings which cause unease such as unrealistic expectations, uncertainty and low self-esteem created by lack of assertiveness and negative self-talk. Some people become addicted to feeling stressed and actively seek out stressful situations. They may also feel stressed about things that aren't stressful.
External stress is stress that comes from the environment. Anything from noise, overcrowding and pollution to relationship/financial problems, major life changes, pressure from work/family or daily hassles. For instance, working too hard or not managing your time well can take its toll. By identifying what your internal and external stresses are and learning how to manage them this will help you cope with stress.
During these days of the Covid-19 pandemic, stress levels are high. Working from home can bring external stress from noisy neighbours, 24/7 child care, pestering pets or simply from the fact that your work is now in your living space where you normally switch off. There are also internal stressors from having to adjust to a new daily routine that has much less movement and much more intense screen time and the questions each of us feel about our own levels of productivity, adaptability and expectation about what we should be achieving. Stress definitely belongs in the first list in our reading from Galatians where the weaknesses of the flesh are described. The word might not be mentioned explicitly but most of us would recognise that when we are stressed we do rely more on things like alcohol, smoking, caffeine and over eating (impurities) and we do tend towards behaviour that comes from thoughts based on jealousy, rivalries, dissensions and divisions that cause anger and irritability and general strife.
The antidote to all forms of stress, outlined in the first list in our passage, can be found in all the words of the second list: love, joy, peace, patience, kindness, goodness, faithfulness,gentleness, self-control. All of these fruits of the Spirit call us to another way and provide us with a soothing balm for the stresses of daily life. However, it's not a quick fix, an instant relief. We spoke yesterday of mindfulness and how we need to consciously become aware of what we are doing. Today let's take some time, even just a few minutes, now, to meditate on the words that are gifts of the Spirit. The 9 gifts might be too much so let's break it down even further and meditate on the word "peace". Jesus says to you now, "my peace I give to you". Through the Spirit, the breath of God combines with your own: to slow things down, soothe your stress and transform your day.
Today's prayer: