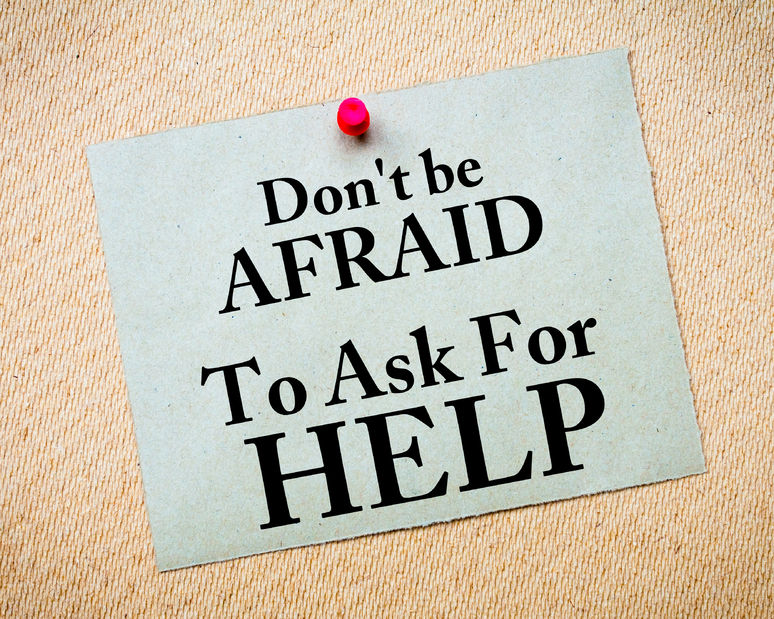 Now Jesus was praying in a certain place, and when he finished, one of his disciples said to him, "Lord, teach us to pray, as John taught his disciples." And he said to them, "When you pray, say:
"Father, hallowed be your name.
Your kingdom come.
Give us each day our daily bread,
and forgive us our sins,
for we ourselves forgive everyone who is indebted to us.
And lead us not into temptation." Luke 11 v 1-4
Yesterday we began looking at the instruction from Jesus to ASK for the help you need in prayer. We considered how most of us find asking for help a difficult thing to do – some not asking enough and others asking too much. We also sometimes think we have asked for help and wonder why people don't meet our request with the response we would like. Today, 2 suggestions for how to ask for help make us look at why that might be.
Consider the timing of your request.
Here's a personal example: My brother in law works in IT and at some time or other most people in our family love to ask him for tech support. My Dad, in particular likes to ask him to look at his phone or his lap top the minute he arrives for a visit, even when it's a birthday party or at Christmas time! I thought of this the other day when I was reading an article about a guy who played a similar IT support role in his family and was finding that being asked for help all the time was making him stressed and resentful. He actually did want to help his family but he couldn't cope with the way he could be thrown a problem to deal with at any time and in any place when he should have been doing other things. So he instituted a policy with his family that tech support requests could only be made from 7pm – 8pm each day. That way, his workday wasn't disrupted and family weekend gatherings weren't dominated by problem solving and also it wasn't so late that the helpful work felt like just before bedtime. The system worked well for him and his family learned that this was the best time to have their needs met.
Why not try this too – if you're not sure when is the most suitable time to seek someone out for help, ask them. Instead of just launching into your request, say, "I'd like to ask you for help with something. When would be the best time to talk about it?"
Don't make someone guess what you want.
Again, this is a big one in most relationships but especially in the church. When asking for help, make sure the person knows exactly what you want. For example, if you want your minister or elder or group leader to show you what to do, rather than just tell you, make sure you ask for that. If you have a question or want someone to really listen you you, ask them: "Is this a good time to ask you about something?"
There are times when it would be nice if people were mind readers and someone spontaneously offered to help you and they don't. How often have you been very busy and getting tired in a task and say to yourself "You'd think they would offer to help me?" You imagine others see you so busy and should recognise you need some support when actually they see you busy and you look like you've got it covered. The more you practice directly asking for help in these situations, the easier it gets. And don't just say "Can you help me?" because then people come up with their own ideas about what they think will be helpful when you have another idea. Think specifically again and begin your asking with "It would really be helpful if you could………"
Today's prayer:
Are you sitting waiting for someone to offer help and to guess what you want help with? Can you make it happen by asking for help today? What is it that you specifically need? You Father in Heaven knows your every need but part of prayer is an opening in your heart and mind where you can identify your own needs and begin connecting with others. You will also then become more attuned to the needs of others around you.