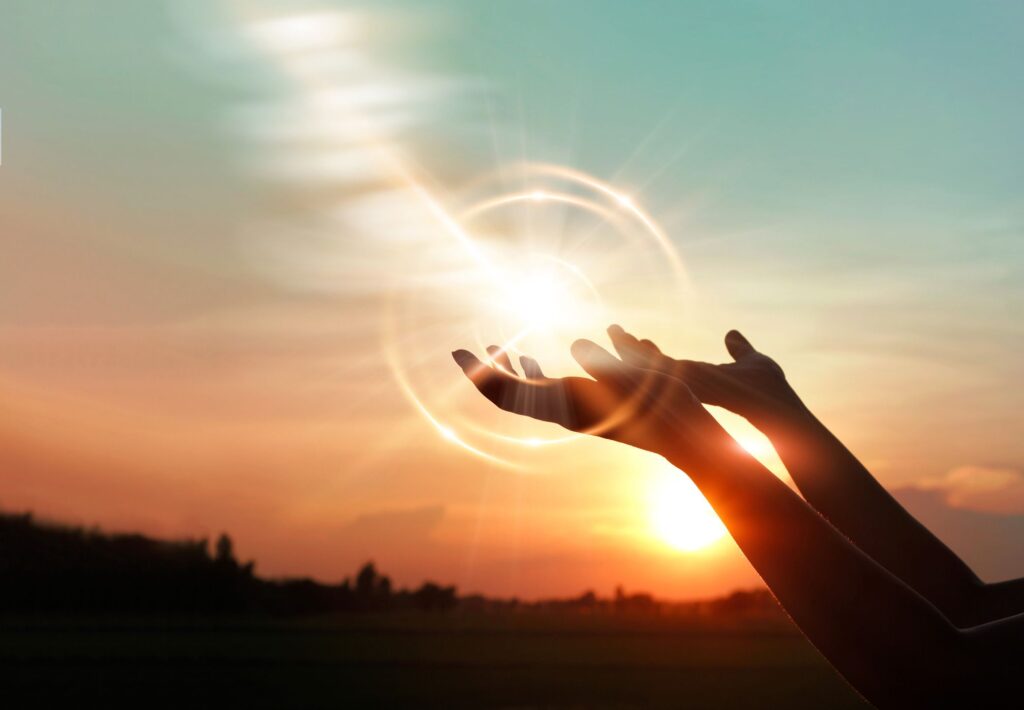 Now Jesus was praying in a certain place, and when he finished, one of his disciples said to him, "Lord, teach us to pray, as John taught his disciples." And he said to them, "When you pray, say:
"Father, hallowed be your name.
Your kingdom come.
Give us each day our daily bread,
and forgive us our sins,
for we ourselves forgive everyone who is indebted to us.
And lead us not into temptation." Luke 11 v 1-4
Today we look at a particular line from the Lord's prayer that most of us think is about food and having enough to eat. However, when we pray: "Give us this day our daily bread" it is a prayer of dependency. We are trusting that God, our Father, is our provider.
Give us this day our daily bread…..literally means having enough for this day – not for next week, next month, enough for today so that we do not miss what is right in front of us. It is a prayer of sufficiency.
A couple of conversations I had yesterday made me think about how sometimes when we listen and indeed when we talk, we need to be specific. There's a tendency in our reflections and our learning from these pandemic times to make sweeping statements and generalise what's going on: "we need to get used to the "new normal", "everyone is feeling overwhelmed right now", "there will be anxiety when people come out of their bubble and get back into circulation". Sometimes a bit of general commentary helps pick up on themes that everyone has noticed in this situation that no one has escaped without being affected. However, what you feel and what you are facing is totally specific to you: your personality, your previous experiences, your living situation, your hopes and fears. You may have been finding, as I have, that some colleagues and friends do not have the capacity to hear your specifics right now because they themselves are feeling overwhelmed or full with their own things to cope with. This is often when the generalisations come into play. So where can you take those anxieties and fears, those pleas for support and reassurance that are just yours?
The priest and theologian Martin Luther makes a very important observation in his Large Catechism. "When you pray for 'daily bread', you pray for everything that is necessary to enjoy daily bread. You must expand your thoughts to more than flour or the flour bin…for if God did not cause the grain to grow and preserve the field, we could never take a loaf of bread from the oven to set on the table."
"This petition includes everything that belongs to life. Food and clothing, house and home, but also peace and concord in our daily business including our civil and political affairs. Though we receive from God all things in abundance, we can not retain or enjoy them in security and happiness unless he gives us a stable and peaceful government."
"Stable and peaceful government" could refer to the Scottish or UK elected representatives but I think it really refers to how we govern ourselves. How do we, specifically ask for we need and get in touch with the resources that will help us. The bible teaches us that we serve a God who is simply looking for opportunities to pour out his blessings on his children. It's as if God were saying: "What good are my resources if I don't have anyone to share them with?"
Today's prayer:
Ask God for what you need today – just today, do not look too far ahead – and see how He provides sufficient resources for your daily need.