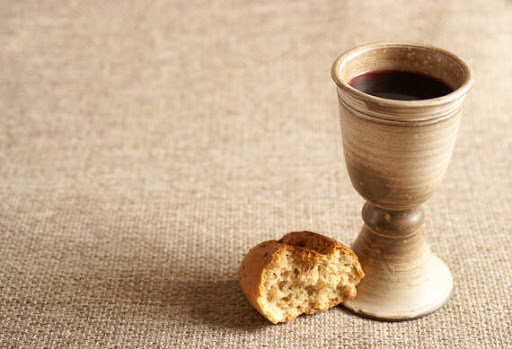 The day was drawing to a close, and the twelve came to him and said, "Send the crowd away, so that they may go into the surrounding villages and countryside, to lodge and get provisions; for we are here in a deserted place." But he said to them, "You give them something to eat." They said, "We have no more than five loaves and two fish—unless we are to go and buy food for all these people." For there were about five thousand men. And he said to his disciples, "Make them sit down in groups of about fifty each."They did so and made them all sit down. And taking the five loaves and the two fish, he looked up to heaven, and blessed and broke them, and gave them to the disciples to set before the crowd. And all ate and were filled. What was left over was gathered up, twelve baskets of broken pieces. Luke 9 v 12 – 17
Yesterday I took part in 2 multi, multi screen meetings with over a 100 other ministers in the National Church. In the morning we had a zoominar with the Chief Officer looking at questions of finance, furlough and mission as the church transitions through the pandemic. Then later in the afternoon, the Moderator offered to "minister to the ministers" by providing online communion. Both these experiences were full of faces and places from all over the country – some familiar and some new. At the end of a week thinking about the feeding of the 5,000 it was yet another multi screen metaphor and version of the circumstantial gathering Jesus made use of when he fed the multitudes.
However, it was not ideal, not without some hitches and glitches and not without a lot of contrasts being very obvious around what communion would usually be like in church. People were asked to say hello and where they were from as they arrived on screen and then soon, this was a cacophony of delayed and distorted noise. The hymns had to be muted for this reason and therefore you couldn't hear each other at other points the service and it felt very quiet. Looking at people on the screen in their different locations was quite distracting too: dogs wandering past the camera, someone drinking a coffee, lots of messy studies and desks! Obviously you had to bring your own bread and wine too and it was strange to serve yourself and not be able to pass the elements or shake hands for the peace. All very different and contrasting but it was still communion. And it was indeed a moment in the week where the ministers were ministered to – which is a different part of the week's experience that was good; so needed and appreciated by many. It made me think this morning about all the things that were maybe less than ideal at the feeding of the 5,000 picnic! Maybe the grass was wet for sitting down to eat. Maybe some people were gluten free or didn't like fish! Maybe people were worried that Jesus hadn't washed his hands when he broke the bread and fish into so many pieces! But they were hungry and it was a work of God to meet their need and so all of that didn't matter.
We're going to have to do a lot of circumstantial meeting and gathering in the coming months on zoom and then in socially distanced physical ways. A lot of it will not be ideal or what we're used to – the contrasts to our old and usual way of being church will be obvious. However, working with what we've got and relying on God to do a work of wonder in our midst, we will discover multiple blessings. The feeding of the 5,000 was probably not a very smooth or comfortable experience much like the zoom communion yesterday but it was extraordinary and unforgettable. There will be lots of experiences like that in the days ahead, that are not to be missed, as the Spirit of Pentecost takes us out of our comfort zones and into something different and memorable.
Today's prayer:
Think of something in church life that you really miss right now. How could the circumstances of these months enable this to happen in a different way. Pray that God will show you the real purpose of the activity so it can reconfigure and adapt.
May we all pray for an "increase of love in our hearts" that will awaken, transform, and multiply the impact of our actions.
Today's music reminds us how God can lift us from our current circumstances to a different perspective.