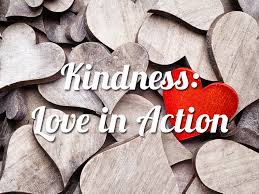 The day was drawing to a close, and the twelve came to him and said, "Send the crowd away, so that they may go into the surrounding villages and countryside, to lodge and get provisions; for we are here in a deserted place." But he said to them, "You give them something to eat." They said, "We have no more than five loaves and two fish—unless we are to go and buy food for all these people." For there were about five thousand men. And he said to his disciples, "Make them sit down in groups of about fifty each." They did so and made them all sit down. And taking the five loaves and the two fish, he looked up to heaven, and blessed and broke them, and gave them to the disciples to set before the crowd. And all ate and were filled. What was left over was gathered up, twelve baskets of broken pieces. Luke 9 v 12 – 17
Looking at life and indeed the church as a multi share screen on zoom seems like a good image to work with during these times when we cannot really see each other face to face. Pulling our resources together like a jigsaw is something strategic leaders tackle on a daily basis but getting the pieces to fit together is much more complex. Seeing the big picture is a gift that few people possess as most people only see their little corner, operating from that perspective. Convincing people to combine their thinking and acting with others, even in a small way, involves coaching and nurturing to build confidence and then competence. The story of the feeding of the 5,000 has a moment where Andrew, the disciple, sees the big picture and recognises that if he present a little corner of the scene to Jesus (a young boy's packed lunch) then Jesus will facilitate a movement of sharing that thousands of people will catch on to. What is it that stops us noticing people and resources in our own communities and churches? Why do we hesitate in holding something; an idea, a person, a situation before God to ask for help, facilitation, transformation? I wonder if we have lost our confidence in believing in the power of connection and faith. I wonder if we have become used to believing that there will be no difference made by anything we do.
Jesus' example of mutual aid was so inspirational to Dorothy Day (1897–1980), the founder of the Catholic Worker, that she called her book about the movement Loaves and Fishes. She wrote, "Young people say, What good can one person do? What is the sense of our small effort? They cannot see that we must lay one brick at a time, take one step at a time; we can be responsible only for the one action of the present moment. But we can beg for an increase of love in our hearts that will vitalize and transform all our individual actions, and know that God will take them and multiply them, as Jesus multiplied the loaves and fishes."
Today's Prayer:
Hold before God one idea, one person, one situation and ask for help and transformation.
May we all pray for an "increase of love in our hearts" that will awaken, transform, and multiply the impact of our actions.
Today's music helps us reflect on learning to live and love again.