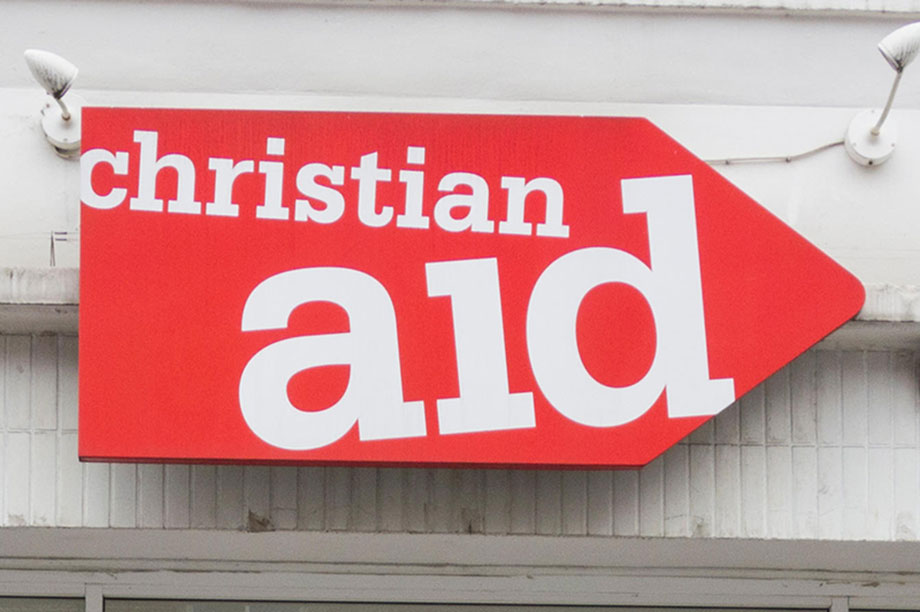 "When the day of Pentecost came, "all the believers were gathered together in one place. "Suddenly there was a noise from the sky "which sounded like a strong wind blowing, "and it filled the whole house where they were sitting. "Then they saw what looked like tongues of fire "which spread out and touched each person there. "They were all filled with the Holy Spirit "and began to talk in other languages, "as the Spirit enabled them to speak." Acts 2:1-4
During the month of May each year Christian Aid week is usually a big thing in churches and communities across Scotland and the UK. Since it's beginning after the 2nd World War, Christian Aid has been the official charity of choice of the Church of Scotland. May each year hosts a huge number of red events with Christian Aid banners and T-shirts promoting book fairs, plant sales, coffee mornings and bridge walks. The Pentecost gathering we hear about in our reading from the book of Acts is usually very visible as churches come together to raise awareness and funds.
However, Christian Aid Week 2020 was a week like no other. Coronavirus locked down the country and suspended our plans. In our own anxiety and fear about lockdown, the saying "we are all in this together" made most of us mindful of those who do not have the homes, the food, the resources to cope with lockdown in the way that we do. We feared for our global neighbours.
However, due to the spirit of God that engenders comfort and charity, Christian Aid week still happened. Sally Foster Fulton, Director of Christian Aid Scotland wrote: "As we live through one of the most challenging times in living memory, thank you for not forgetting that this pandemic, painful as it is for us, will be devastating for those already living in poverty. We will always find ways to stand, speak out and act together for a more equal world for everyone."

While coronavirus impacts us all, love unites us all. Christian Aid supporters reached out to neighbours near and far without even leaving the house. They flooded social media with pictures of helping hands and jars of love. They posted videos of walking and jogging and climbing. They included talks on church websites and live streamed services for congregations and even held live haircuts and online quizzes to raise money! At a time when we couldn't go anywhere, many people found ways to reach out to our global neighbours. With the loss of the door to door collection of Christian Aid envelopes, people sent e-envelopes to friends, opened JustGiving pages for their congregations, groups and communities to donate online – so many amazingly creative and generous ideas that show love cannot be stopped.
Each effort lifted the spirits of the National team but more importantly all the gifts will help families around the world to overcome poverty and injustice, wherever the need is greatest. Christian Aid is always working with global partners to support vulnerable communities now and to design sustainable solutions with them for the future.
How do the believers gather today in a time of lockdown? The creative, comforting Spirit of God is helping us find new ways.
The prayer of Pope Francis seems fitting again today as we reflect on the spirit of charity.
Today's prayer:
Do we want to be heard? Let us first listen.
Do we need encouragement? Let us give encouragement.
Do we want someone to care for us?
Let us care for those who are alone and abandoned.
Do we need hope for tomorrow? Let us give hope for today.
Let us become messengers of the comfort bestowed by the Spirit.
Amen
To learn more or to give to the work of Christian Aid you can look at: