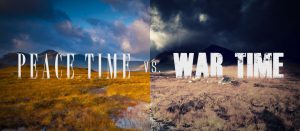 For everything there is a season, and a time for every matter under heaven:
a time to be born, and a time to die;
a time to kill, and a time to heal;
a time to break down, and a time to build up.  Ecclesiastes 3 v 1-3
As we commemorated yesterday, on the 8th May 1945 millions of people across the world celebrated Allied victory in Europe. But VE Day did not signal an end to the Second World war. Allied servicemen who had fought their way through Europe prepared for their transfer to the Far East and the Pacific, where fighting would continue for three more months. The possibility of redeployment was a stark reality for many soldiers. British troops jokingly redefined the acronym for the British Liberation Army (BLA) – the designation for the force sent into action in north-west Europe – as 'Burma Looms Ahead'.
VE Day marked the start of the political, economic and physical reconstruction of the continent. In June 1945, 50 countries signed the United Nations Charter and pledged to maintain international peace and security. Millions of refugees and displaced persons, whose lives had been violently uprooted by the war, began the long and difficult process of recovery and repatriation. Leading Nazi officials faced trial for war crimes and crimes against humanity.
Finally, in August 1945 the End of World War II was celebrated on Victory over Japan (VJ) Day. There was much joy and celebration around the world when on 15th August US President Harry S Truman declared the day as Victory over Japan Day, at a White House press conference. The end of war was to be marked by a two-day holiday in the UK, the USA and Australia.
At midnight, the new British Prime Minister Clement Atlee confirmed the news in a broadcast saying, "The last of our enemies is laid low." The Prime Minister expressed gratitude to Britain's allies, in Australia and New Zealand, India, Burma, all countries occupied by Japan and to the USSR. But special thanks went to the United States "without whose prodigious efforts the war in the East would still have many years to run".
The following evening King George VI addressed the nation and the Empire in a broadcast from his study at Buckingham Palace.
"Our hearts are full to overflowing, as are your own. Yet there is not one of us who has experienced this terrible war who does not realise that we shall feel its inevitable consequences long after we have all forgotten our rejoicings today."
"The inevitable consequences" is a phrase we can relate to in this time in our history where the pandemic parallels in many ways with the experience of war. If you watched any of the programmes yesterday you will have heard about how hard it was for many men and women returning from the forces to find work, to adjust to civilian life and to reunite with their families. Although everyone was glad that the end of the war meant the end of fighting and bombings, it was quiet unsettling to break from routines and adapt to the different tasks of rebuilding villages, towns and cities. The impact of bereavement had such a wide spread effect on society that it rippled into future generations. The impact on the economy meant that it took at least a year, as rationing continued until 1946, for people to feel they were better off with war over.
As the church and society at large prepare to grapple with the "new normal" as lockdown easing is mapped out tomorrow by the Prime Minister, there will be similar anxieties, grief and insecurity for us to face. Our reflection yesterday was that we are called to hold a mixture of emotions together; that we don't feel only one thing. There are always those who suffer while we rejoice and vice versa and our empathy and compassion enables us to share those emotions in community at the same time. Community resilience and recovery depends on real listening and sharing at these times. It also requires a daily re commitment and resolve to build God's Kingdom, work for peace and the heal the nations.
Today's Prayer
Whenever I'm stressed, anxious, or afraid, help me remember to run to you. You're the only one that can calm my fears and end my fretful behavior. Whether in trivial or heavy matters, I know you will not only give me peace; Lord, you will be my peace. And when I draw close to you—in prayer, in reading your Word, in helping another, in taking my mind off myself—you will be there, up close and personal.
I can't handle these times alone, Lord. Will you speak peace and calm my storms, or hold my hand while we walk through them together? Will you bring the reassuring wisdom of those who have come through similar times into my life? Thank you, Lord. I'm trusting you. In the name of the One who makes the wind and the waves stand still, Amen. ~ Rebecca Barlow Jordan