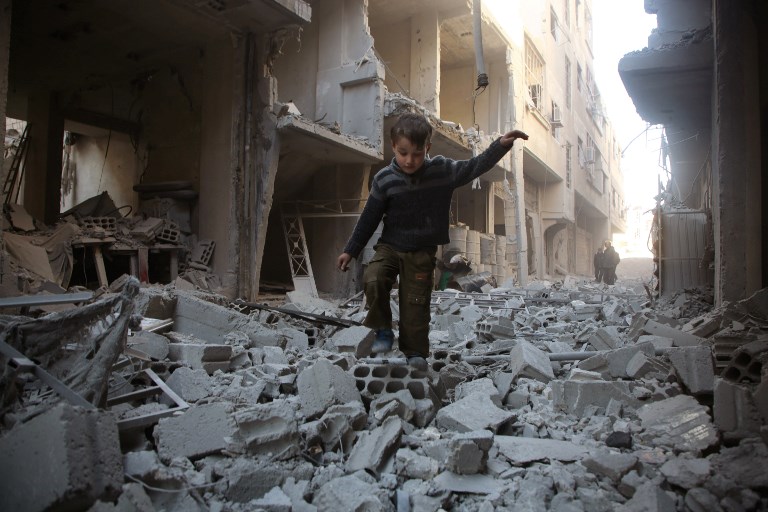 For everything there is a season and a time for every matter under heaven…
a time to keep silence, and a time to speak;
a time to love, and a time to hate;
a time for war, and a time for peace. Ecclesiastes 3 v 1, 7-8
The disciple community that Jesus formed was very different from the larger society in which he lived—and from the individualistic, largely capitalist society in which we live today. In fact, you could say Jesus' community looks very similar to networks of mutual aid which are springing up to help one another during this global pandemic. In the midst of crisis, people often begin to rely on others more—whether neighbours, local organisations, or even online communities—for physical, emotional, and psychological support. By giving what we can and receiving what we need, we build relationships that last.
Author and scholar Beatrice Bruteau (1930–2014) who was a teenager on VE day, looked to Jesus for a fundamental understanding of what it means to be Christian community. She wrote: "The total social programme that Jesus advocated was based on communion, friendship, distribution, and partnership. This contrasts with a social organisation based on domination, exploitation, accumulation, and force. His programme's central principle is equality, just as the contrasting paradigm's principle is inequality. The latter is vertically ordered by "power over." The former is horizontally ordered by sharing and mutual care."
At the end of the German occupation and invasion of many countries across Europe, people celebrated escaping the "power over" ways of the Nazi regime and embraced the freedom they had fought for. This extreme example of fascism had demonstrated how all aspects of mutuality and community suffer when one person or race seeks to dominate others. The "communion, friendship, distribution and partnership" of Christ's disciple community, at the end of WW2 became the model for the rebuilding of community and society that eventually led to post war boom times. 75 years on as we live through another significant period in our world's history, the spread of a dangerous virus has highlighted once more some of the "power over" tendencies that have crept back in to our societies and systems: "domination, exploitation, accumulation and force". 2 months of lockdown across the world has shone a light on how we do business, how we look after the environment, how we care for the vulnerable, how we prioritise our families and how we consume and accumulate.
In preparation for the 75th anniversary of VE day tomorrow, today we are looking at what fitting tribute we might make. There seems to be an opportunity to make use of our lockdown experience where we have been realigning our priorities to live life differently. Everyone in 1945 on VE day wanted life to be different and to never take the good things for granted again. Surely, we too, as we remember and honour the sacrifice of so many who paid the price for freedom, can try to do the same.
Yesterday we thought a little about silence and noted that it has become one of our most important remembrance rituals. We often mention that we will "have a minute's silence" but as many will know, on Remembrance day (11th November) we hold two minutes of silence; a minute for each of the World Wars.
However, the Armistice of the 11th of November is the date that marked the end of the First World War. For the Second World War, the 8th of May is the significant date to mark the end of the war in Europe. VE Day recalls that incredible moment when peace returned to Britain, and the rest of Europe, after six dark years of war. On this day Churchill proclaimed on the radio that hostilities had ended, church bells rang out, and people spilled onto the streets in a spontaneous show of joy and celebration. The mood of relief grew through the day, as did the crowds, and carried on into the night: the revellers even included two incognito Princesses, Elizabeth and Margaret! VE Day – the 8th of May 1945 – was one of those truly momentous days in our history.
It's a sad fact that there are few alive today who experienced that momentous day. This year's 75th commemoration may well be the last occasion on which veterans will be among those who mark Victory in Europe, making it more important than ever that we make this a lasting commemoration.
Todays' activity and prayer: Tribute to the Millions
This is the prayer of tribute prepared by the organisers of VE Day 75. The Tribute gives thanks to those who gave their lives and also to the doctors, nurses and other services which supported them in so many ways. This is particularly poignant as we find ourselves in a battle of a different kind due to Covid-19. And as we remember VE Day 75 tomorrow, let us also continue to give thanks at 8pm tonight in our applause and remember those who have laid down their lives in the current situation and all who continue to work tirelessly to save lives.
https://www.veday75.org/wp-content/uploads/2019/03/VE-Day-Tribute.pdf