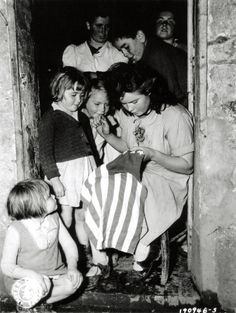 For everything there is a season, and a time for every matter under heaven:
a time to rend, and a time to sew;
a time to keep silence, and a time to speak;
a time to love, and a time to hate;
a time for war, and a time for peace. Ecclesiastes 3 v 1, 7-8
Louise Erdrich is an American author whose works feature Native American characters and settings. She became an enrolled member of the Turtle Mountain band of Chippewa Indians, a federally recognized tribe of the Chippewa because she was fascinated and moved by their spirituality. These native, indigenous people were so in touch with the land and it's rhythms believing their relationship with the earth set them apart as those who were on the right path given to them by the Creator.
Pulitzer prize winning Erdrich is widely acclaimed as one of the most significant writers of the second wave of the Native American Renaissance as her novels, poetry and children's books share insights into Native American life. Erdich writes beautifully about the roles of women and men and says a great deal about what the women did when the men went off to hunt or sadly also to war with other tribes or white settlers. One of the main activities the women took part in was sewing – sewing animal hide together with natural fibres made into wool and thread.
It struck me in this week when we think about VE day, that during the second world war, as the women waited for news of fathers, husbands, brothers and sons – sewing played a big part too.
At different times in our history sewing has fallen by the wayside with the growth of ready-made clothes and this was the case in America in the 1920's with the result that a whole generation of young people on both sides of the Atlantic grew up thinking that they maybe didn't have to sew anymore.
But during World War II, sewing became patriotic and women were urged to mend old clothes or make new ones. In 1942, the War Production Board issued rationing of all natural fibres. Domestic supplies of wool, cotton, linen, rayon, silk, and nylon were needed for military uniforms and supplies. The government need for fabric grew so great that it depleted supplies of clothes and shoes.
To save on fabric, the War Production Board even regulated style, limiting fabric colour choices and restricting the length of skirts and the fullness of trousers. Cuffs were forbidden. Dresses were limited to one and ¾ yards of fabric.
As a result, women's hems rose, trouser legs narrowed, and jackets fell at the hip. Women stopped wearing silk stockings (which cost too much, while the new wonder fibre nylon was commandeered soon after its launch for parachutes, airplanes, netting, and tents) and began painting seams on their legs to give the appearance of wearing stockings. Men adopted single-breasted suits without pleats or cuffs. Some men struggled to even find a suit as the clothing industry focused on military needs.
"Make and Mend" became the phrase around the home fires and every piece of cloth was to put to good use. And the community of women gathering together for these tasks taught each other needlepoint skills and shared their stories, their hopes and their fears. I can almost picture the scene; a war time group of women on the home front, sharing and sewing together, when I read the words of Louise Erdrich:
"To sew is to pray. Men don't understand this. They see the whole but they don't see the stitches. They don't see the speech of the creator in the work of the needle. We mend. We women turn things inside out and set things right. We salvage what we can of human garments and piece the rest into blankets. Sometimes our stitches stutter and slow. Only a woman's eyes can tell. Other times, the tension in the stitches might be too tight because of tears, but only we know what emotion went into the making. Only women can hear the prayer." ― Louise Erdrich, Four Souls.
Do you know how to sew? Or knit or anything that could help you "make or mend" today? As we parallel with the events leading up to VE day this week during our lockdown experience – I think our Creator is calling women and men to "make and mend" – to make good use of our resources, our time, our materials, our energy and to mend our broken behaviours, relationships and communities by seeking the ways of forgiveness and peace.
Today's prayer: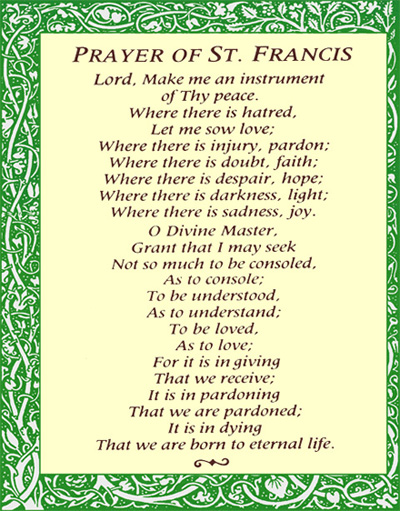 Today's activity idea:
Great British Bunting for VE Day
The organisers have asked people to make bunting to use in homes and gardens, etc. and all the details of how to make your own bunting can be found via this link –
https://www.bbc.co.uk/programmes/articles/4TrqYDyf4PMdLypxzyTwGDg/great-british-bunting
This provides a pattern, a step by step guide on how to make the bunting and should be a really good activity as well as being a good way of recycling all the forgotten bits and bobs in your cupboards. Why not give it a go and make a triangle even to put in your window on Friday for VE day? The church at Mayfield and Easthouses has some knitted bunting and Christmas decorations we already hang out at times of celebration – if you would like to add your pieces to the church decorations we will proudly display them when we are gathering together again for lots of planned celebrations in our community.