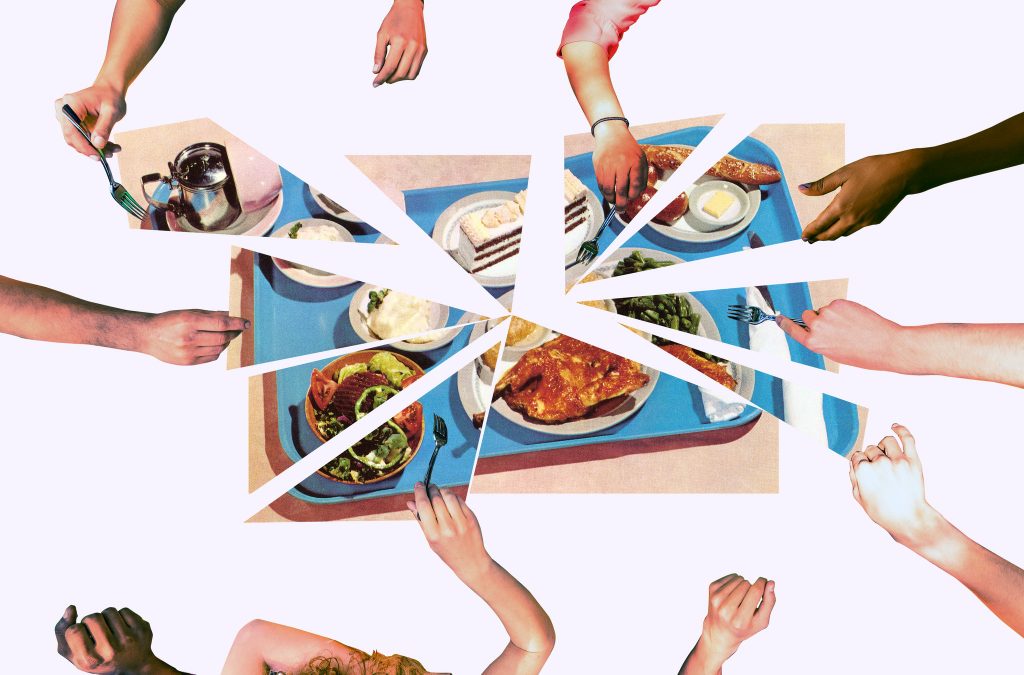 "Every moving thing that lives shall be food for you. And as I gave you the green plants, I give you everything. Genesis 9:3
Yesterday, in our Sunday worship, we looked at how important community is for the followers of Jesus and the people of faith. The safety in numbers sense of being in a flock and the comfort that knowing you are remembered and recognised and that you belong, are vital aspects of community life. I wanted to assure all of those who are part of our church family – in Newbattle Parish and our online community during lockdown – that even though we are not physically gathering, we are still a community. I read an amazing reflection by Father Richard Rohr (who I've mentioned before) recently who spoke about how he had known so many people who lived in monastic communities who chose to live together in that community because they found it too hard to connect with the wider world. In some cases there are communities that withdraw from the world but are together, self contained. Father Rohr had also been aware of Nuns who lived single and alone but who were so involved and integrated in the world around them – running food ministries to feed the homeless and the vulnerable in society. And he concluded by saying "The secret to community lies in the way we let other people get through to us and the way we move out of ourselves". It's a brilliant thought – read it over a few times.
Our focus this week is all about VE Day 75 as this Friday, the 8th of May, marks the 75th anniversary. Due to the coronavirus, just as our church practices are affected, the national celebrations will be somewhat changed but nevertheless we can still mark the occasion and commemorate this special anniversary.  In recent weeks, during the lockdown, many parallels have been drawn to war time and the war effort as the world battles with Covid-19. And so perhaps our commemorations have a very poignant dimension this year.
Our own Girl's Brigades from Mayfield and Easthouses and Newtongrange were due to take part in the Scottish celebrations in Glasgow this week. The Girl's Brigade Headquarters have now provided some alternative resources and suggestions to do at home. There are some great ideas to help us to give thanks, reflect and learn from the 75th anniversary of VE day and I will be sharing one of these ideas each day. The activities will link with our theme of community throughout the week and will help us connect to each other and feel part of the national commemorations. We learn from the past, take stock of the present and pray and hope for the future together.
Today's idea is about food! All communities connect with each other when food is shared and although we cannot gather round a table together – we can share a recipe, share a story of things we attempt to bake (!) and perhaps a photo of our achievements. And whatever we do, let us give thanks for the food we eat and pray for enough food for everyone in our community.
Today's prayer: to say or to sing:
Thank you God for this fine day, thank you God for this fine day, thank you God for this fine day; right where we are.
Thank you God for food to eat, thank you God for food to eat, thank you God for food to eat; right where we are.
Thank you God for people who care, thank you God for people who care, thank you God for people who care; right where we are. Amen
Today's idea from GB Scotland:
Bunting Biscuits for VE Day 75 This is a really good activity for those who like to bake and have access to flour! This recipe comes from the BBC Good Food website and not only do the biscuits taste great but the icing can be your own design so feel free to be creative.
https://www.bbcgoodfood.com/recipes/bunting-biscuits
If you're looking for an alternative recipe you can also try this, also from BBC Good Food, which is based on a gingerbread recipe. If you want to be really creative you could do a mix of gingerbread people (to represent the people) and bunting shaped biscuits. Again, you can be as creative as you want.