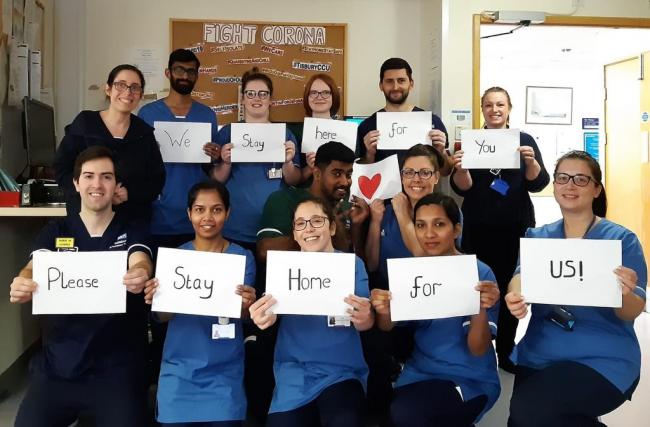 One of them, an expert in the law, tested him with this question: "Teacher, which is the greatest commandment in the Law?"
Jesus replied: "'Love the Lord your God with all your heart and with all your soul and with all your mind.'This is the first and greatest commandment. And the second is like it: 'Love your neighbour as yourself.' All the Law and the Prophets hang on these two commandments." Matthew 22 v 35 – 40
What are the rules of God? In the old testament, in the Jewish faith, we learn that there were 613 laws. However, when think about rules, the ten commandments would probably be the answer most people would immediately jump to because God made things much clearer when he gave the tablets of stone to Moses. Most people would assume that these are very clear cut rules that we try to obey. We would hope people obey the big ones like: do not kill, do not steal but when it comes to things like obeying your mother and father and coveting….that can be a bit more complex.
With our different upbringings and personalities we each have a specific relationship to rules and authority. Some people immediately grasp and accept rules and feel very secure knowing what they can and can't do. Other people instantly challenge rules and look for loopholes and ways of interpreting them so they can justify their behaviour and do things they really want to do. How do you react, in general, to being given rules?
As the weeks of lockdown roll on and everyone wants to increase their range of activities and ways of having contact with others, it seems appropriate at the end of this week's theme on "teaching" to think about rules. Rules teach us about the key elements required to live with respect and consideration and in harmony with those around us. There are different rules for different contexts of course but in many areas of our life there are rules that are there not just for consideration but very simply to keep us safe and well. Some of these rules around fire regulations, food hygiene, child protection and safeguarding of vulnerable groups and medical restrictions may seem bureaucratic and restrictive at times but they are put in place to ensure that everyone knows how serious the consequences of not following the rules are; that a threat to life and well being is real.
At this time there is one main rule: stay at home. Undoubtedly, this is a rule that is very hard to swallow. There are other rules that follow on from that about when you are permitted to leave your home: for work that cannot be done at home (key workers), for essential food shopping, for exercise or for medical attention or supplies or to deliver to someone who cannot get supplies themselves . There are then rules about what you must do if you are away from home for one of these 4 reasons: social distancing 2 metres apart, hand washing on your return and various health and hygiene regulations for specific employees and volunteers.
Most people, in the entire world, have accepted the rule to stay at home as you'll see in our music video today with empty streets near all the most famous city sights. There have been relatively few police incidents and fines issued. However, I think it's true to say that people easily accept rules when they are fearful. In the early days of lockdown when the numbers of people contracting the virus were escalating at a frightening rate, people actually wanted to stay safe at home. Now that weeks have passed and people have adapted to the situation, become less fearful and have grown in confidence, some of us want to question and test the rules. It is at this moment that we need to listen to the Chief Medical officers and scientists who know the threat to life and well being that this stage of the virus presents. Until the review of the lockdown on the 8th of May, the rule remains the same; we are to stay at home. We do this, not out of fear but out of love. We do this in the same way that we clap for our carers at 8pm on a Thursday. We do this to protect the NHS and to save lives. So even if others around you question and test the rules in the next 2 weeks, remember, each of us has our own individual responsibility to play our part in reducing the risk to life and well being at this key time in our world's history.
Today's prayer
Thank you God for the goodness seen in our whole wide world.
Goodness shown in acts of kindness and care
By those on the frontline and those behind doors at home.
We pray today for our scientists and researchers, our medical officers and for the police.
In days that feel restricted and sacrificial,
teach us your patience and grace
And help us know that when we tune into your purpose of healing love
We are all contributors, making a difference, for your love's sake. Amen