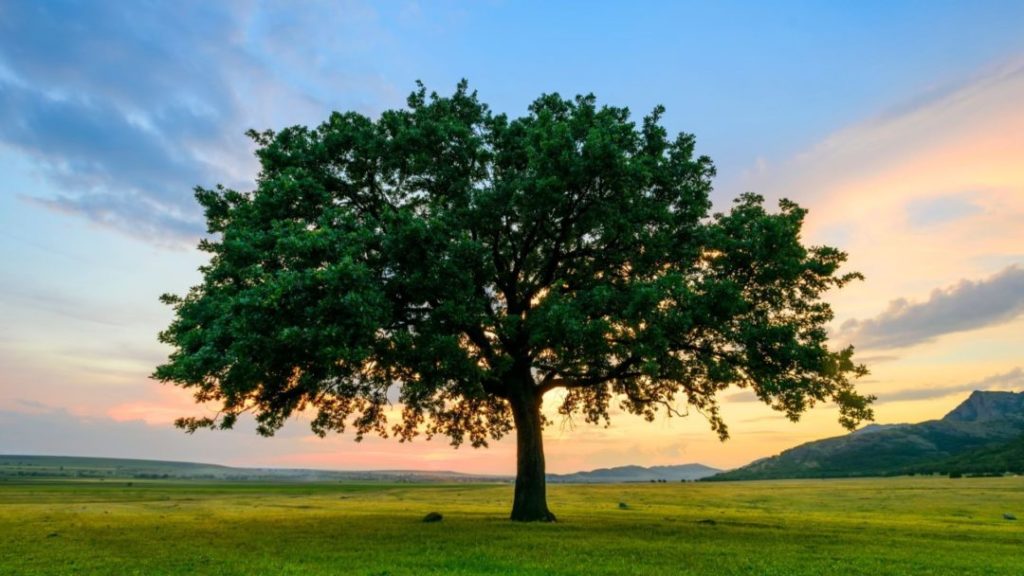 The Lord God made all kinds of trees grow out of the ground-trees that were pleasing to the eye and good for food. In the middle of the garden were the tree of life and the tree of the knowledge of good and evil. Genesis 2 v 9
In my previous parish, I was on the board of Tiphereth, a Camphill Scotland community for adults with learning disabilities. Part of my role on the board was to facilitate the spiritual practices of the community based on their heritage and traditions. Unlike in the Church of Scotland, having their roots in Austria and with many staff and volunteers coming to Scotland from Germany, Italy and other European countries, the community had a Christian calendar that celebrated other Christian festivals like Candlemas, Michelmas and Epiphany in a big way. They were always very creative and had lots of drama and art used to express the meaning and origins of each festival. One of my favourites was the Epiphany play which took place in our church hall on the festival day, the 6th of January. This is the day we mark in Scotland as "12th night" when the season of Christmas is officially over and we take down our trees and lights and the season of Epiphany begins that day. The story of Epiphany is about the 3 Kings or wise men who came to visit Jesus, not at the manger as we often assume, but later when the holy family had moved on. Tiphereth offered a 3 Kings Play for Epiphany and within it had an old lady who was clearing out her house, sweeping, sweeping to prepare for the new year and the presence of the Christ child in her home. The Christmas tree took centre stage and as each of the 3 Kings visited the house, they would not only give one of their gifts but would take away something from the tree. The star, the lights, the tinsel, eventually the tree was bear and then at the end, a hooded figure came and lifted the tree itself to take it away. As they lifted it, turned on it's side, the audience were able to see, very clearly, that the base of the tree was a cross shape. That was the end; it was very powerful. From Christmas tree to cross; "were you there when they nailed him to the tree?"
Trees are mentioned in the Bible more than any living thing other than God and people. And every major character has a tree associated with it. There's a tree on the first page of Genesis, the first Psalm, the first page of the New Testament, and the last page of Revelation. Whether it is the fall, the flood, or the overthrow of the Pharaoh, every major event in the Bible has a tree marking the spot. Trees are the oldest living things on earth. There are trees alive today that were already ancient in the time of Christ. God is always trying to teach humans to think long-term. So today we are learning from the wisdom and longevity of trees that can live as long as 10,000 years.
Jesus died on a tree because it was prophesied in the Old Testament. He grew up in a carpenter's home. He talked about seeds of faith and said that the kingdom of heaven was like a tree. He called disciples from under trees, and sinners like Zacchaeus from their branches. Jesus's favourite place to pray was an olive grove. The only thing he ever harmed was a tree, and the only thing that could harm him was a tree.
Trees are beautiful but Christ on the cross is a horrific sight. So why did God use a tree? Perhaps one reason is that Jesus never took; he only gave. He never owned a house, and the only animal he ever rode was borrowed. He could have dressed like King Solomon, but he is only recorded to have owned one coat. In many ways, trees are like Jesus. They give, and they keep giving. They give life and beauty. They give shade and rest. They clean the air. They hold back erosion. They offer shelter, food, and protection. Christian author Matthew Sleeth says: "The worst possible thing to use a tree for is to kill someone. A crucifix is a picture of how low humanity can sink, and how far God will go to rescue us."
The end of the 3 Kings play is the cross at the base of Christmas tree, a tree cut down for human pleasure but in this season of Easter, beyond the events of Good Friday, let's give thanks for the life of trees and the life they give us because after all the Easter story does not end on a cross, it ends in a garden.
Today's prayer: