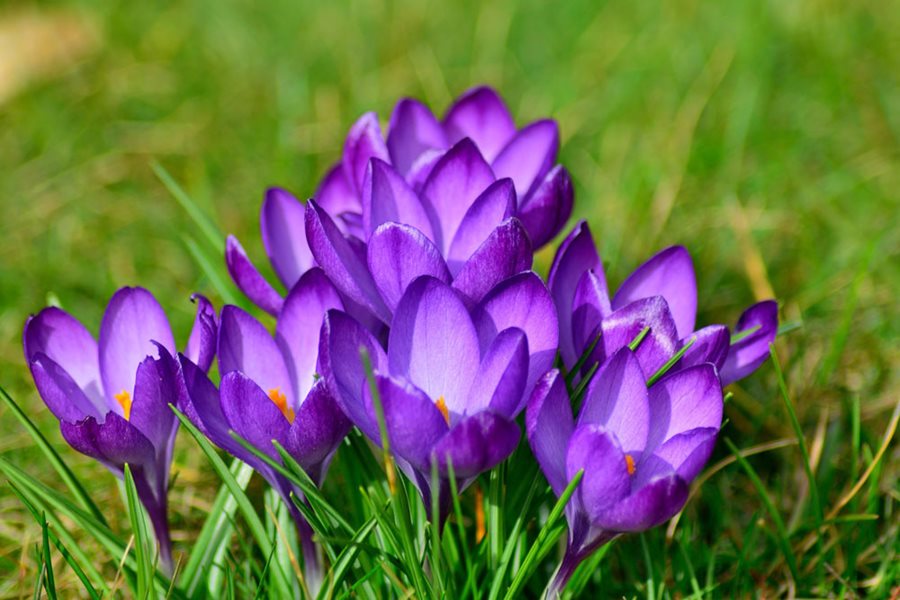 Even the wilderness and desert will be glad in those days. The wasteland will rejoice and blossom with spring crocuses. Yes, there will be an abundance of flowers and singing and joy!  Isaiah 35:1-2
Martin Luther, as many of you might know, was a Priest and Professor of Moral Theology in Germany who struggled with some of the confused priorities of the Roman Catholic church that had led to corruption in it's practices and disillusionment in it's congregations. It was Luther who, in those dark times, stood up for truth and reform and nailed his Ninety-five Theses protest paper to the door of All Saints Church in Wittenberg on the 31st October 1517 . This is the day often considered to mark the start of the reformation of the Catholic Church and beginning of the Protestant movement ("protest" against corruption). Luther was true to the word of God and guidance of the Spirit and although he became known as an enemy of the Pope, was persecuted and eventually excommunicated, he followed his conscience and is known for his cry: "Here I stand, I can do no other, God help me. Amen!"
As we come to the end of a week when we have thought each day about nature, let's think today about flowers. There are many Bible verses about flowers and flowers are often used as symbolism for beauty, growth, temporal things, fullness, and more. Jesus asked his followers to "consider the lilies" in relation to worry and work and he also used the allegory of seeds to help us think about the necessary conditions for goodness, faith and truth to truly blossom. And yet, even in the lonely wilderness or in the wasteland, where conditions are harsh and bleak, some flowers, seemingly fragile and delicate, still manage to grow. These flowers, like Martin Luther, stand their ground and bring hope that new life and new growth are always possible. Our verse from Isaiah today speaks right to the heart of the lonely and at times bleak situation in our world right now; for in this wilderness experience the spring crocuses still show up for us.
There are many quotes about why nature speak to us of the Divine. Here is one by Martin Luther himself: "God writes the gospel not in the Bible alone, but on trees and flowers and clouds and stars."
Today's prayer invites us to revisit our Easter Sunday message from Spill the Beans about seeds and flowers – perhaps you might like to draw or paint, or press a flower yourself today? Let's listen again to the beautiful new song written for Easter by Fischy music "Tiny Little Seed" and then celebrate the flowers of spring and joy of this Easter season.