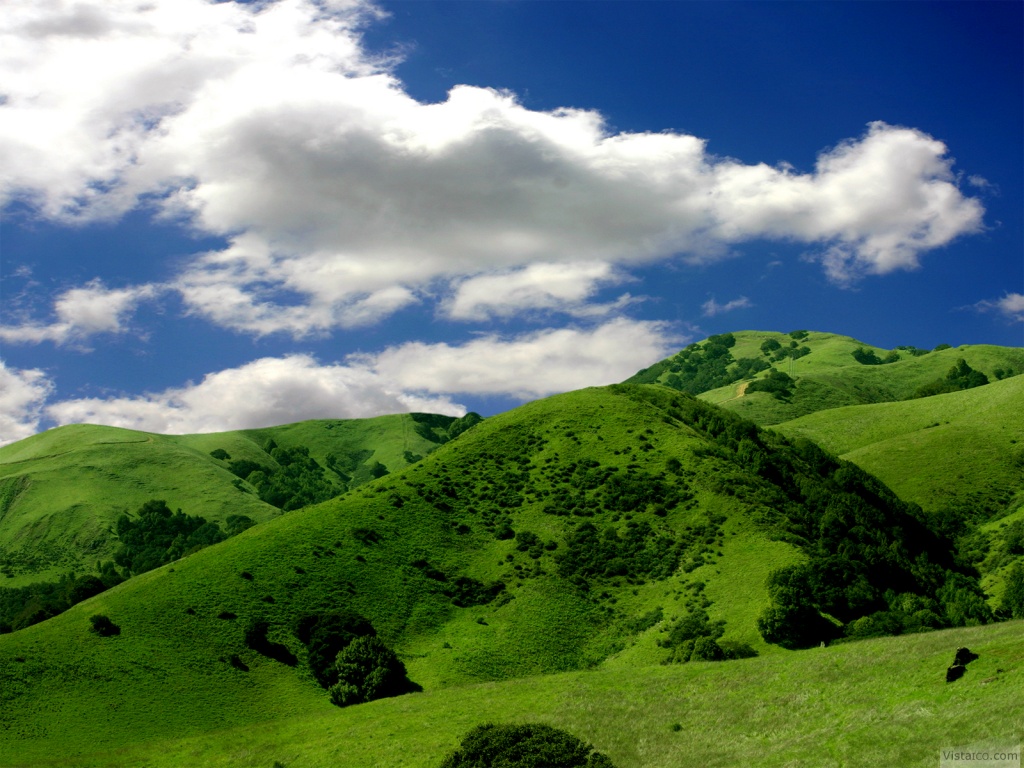 Reading: Luke 23 v 33-43 from your own bible
In this first week of the season of Easter (which begins on Easter Sunday and follows the season of Lent) you may have noticed that our Thought for the Day theme this week is nature. We began on Easter Monday by noticing the brightness of spring and then moved on Tuesday and Wednesday to learn from birds and from water.
Many of us during lockdown are making the most of being allowed out to exercise once a day and are perhaps walking a great deal more than we normally do. I'm sure one of the good things to come from this period in our lives is that our fitness levels will have improved a great deal. Walking for further or longer, exploring new pathways and even building up stamina in tackling some hills, are all to the good. This week I've managed to get to the top of a hill I'd never climbed before and although it was a steep and tiring climb, when I got to the top the view was it's own reward. I discovered locally that the hill is known as "Easter hill" which made me not only feel I had to do it this week but when I got to the top, in awe, the hymn "There is a Green Hill" came into my mind. That Easter hymn is one I have sung every Good Friday for as long as I can remember and it's steady tune and solid words have probably taught me more theology than many books have.
You may remember our prayer from earlier in the week was 2 verses from the hymn "All Things Bright and Beautiful". Did you know that that hymn was written by Mrs Cecil Frances Alexander (1823-95) who also wrote "There is a Green Hill"?Mrs Alexander was born in the emerald isle in County Tyrone and her many hymns (over 400) had a few recognisable stylistic trademarks. She had a way of including nature in her hymns and in the same way she included the poor. Perhaps her most famous hymn is 'There is a Green Hill far away'. This hymn was inspired by a little hill outside the walls of Derry. In her mind it was on a hill like that that Jesus was crucified. Her hymn was to help her godchildren to understand the statements of the apostle's creed: "Suffered under Pontius Pilate, was crucified, dead and buried" but it was also composed while she sat by the bedside of a sick child, demonstrating Mrs Alexander's ability to offer comfort and strength to others through expressing her faith through her hymn writing talent. Mrs Alexander was of a humble disposition and disliked praise and flattery. She died greatly beloved by the many poor she had helped by her kindness.
Today as we climb the hills before us in these challenging times, we keep going, one foot in front of the other, drawing strength from the gifts of God. In the middle of the First World War a doctor was busy in his consulting room with patients who were affected by the many tensions of the war. As he was listening to their anxieties, he heard singing from a room above his consulting room. It was his wife and children singing "There is a green hill far away". The doctor said to his patients, "If we all believed in the truth of that hymn we hear being sung, we would have less worry, anxiety and fear".
Today we too learn from a green hill and the view it enables us to see, it enables us to see that there are gifts for us to realise even in the darkest of days: the gift of nature, the gift of music and the gift of faith.
Today's prayer is one verse from Mrs Alexander's metrical version of a hymn known as St Patrick's Breastplate:
Christ be with me, Christ within me, Christ behind me, Christ before me,
Christ beside me, Christ to win me, Christ to comfort and restore me.
Christ beneath me, Christ above me, Christ in quiet, Christ in danger,
Christ in hearts of all that love me, Christ in mouth of friend and stranger. Amen