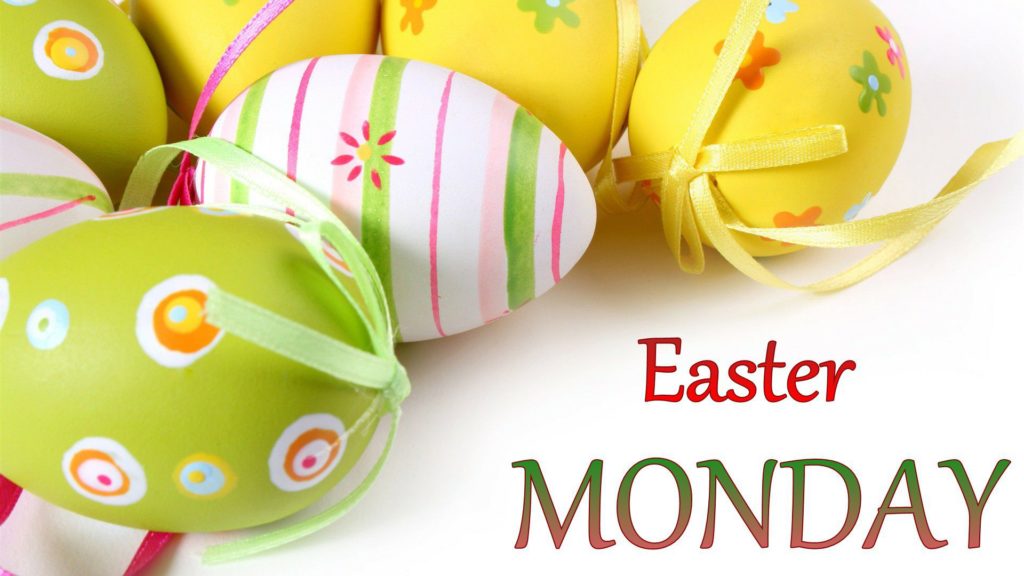 Behold I am making all things new. Revelation 21 v 5
Easter Monday is a public holiday for most people in the western world. For people who don't observe the religious significance of this weekend, Easter Monday is usually an extra day of rest and relaxation to be with family and friends often in nicer spring weather.
During Christian times which still transcends till now, the spring was linked with the crucifixion and resurrection of Jesus Christ.
The crucifixion as it was stated in the Bible, is believed to have happened on a Friday which is now referred to as Good Friday, while the resurrection occurred on a Sunday, which is now referred to as Easter Sunday. Just like Easter Sunday, the date for Easter Monday is dependent on the ecclesiastical estimation of the March equinox which is why Easter is a different date each year but is always in springtime. During pagan periods, a large group of people held spring festivals. The concept of the resurrection was connected with the concept of the beliefs of the pagans about re-birth.
Over the centuries, as with all festivals, the practices of the church and the beliefs of society around the significance of the seasons of the year, merged together to bring us customs and culture. Easter bunnies, painted eggs, egg rolling, Easter bonnets……Today is a day for celebrating the end of Lent – the days have now lengthened, the clocks have changed and spring has brought new life and energy for us to celebrate.
Holy week that we shared day by day together last week was a time for Christians to reflect on Jesus Christ's crucifixion, death and resurrection but how can people of faith make good use of Easter Monday?
In the Eastern Orthodox Church and Byzantine Rite Catholic Churches, this day is called "Bright Monday" or "Renewal Monday". The services, as in the rest of Bright Week, are quite different from during the rest of the year and are similar to the services on Pascha (Easter Sunday) and include an outdoor procession after the worship service; while this is prescribed for all days of that week, often they are only celebrated on Monday and maybe a couple of other days in parish churches, especially in non-Orthodox countries. I like this idea of brightness and renewal. Last week had many dark and dying times in the Holy week story that in many ways paralleled our experience of the difficult circumstances we live in today. Of course, after just one week of that story, after 3 weeks of lock down, we are still processing and adjusting but it's good to have different days to focus on different things. Holy Saturday was a day for quiet, coming to terms with loss and grief; essential but so too is a day to look for new life in our midst; for growth, hope and signs of God's promise fulfilled. God calls to us to look out today: "Behold, I am making all things new". See what you notice this day and as we pray together, looking back on our Holy week journey, remember, in the light of Easter Day, things are different now.
Today's prayer
Things Are Different Now
[a reflection on Holy Week by Rev Dr Lezley Stewart of the Faith Nurture Forum ]
I wish I knew then,
what I know now –
how precious time was
as he walked among us.
There were crowds and questions,
the excitement of hearing and seeing,
and some so blessed to know his touch.
How quickly things can change,
all in the blink of an eye!
From cheers to jeers,
from faith to fear,
from celebrations to mourning.
I wish I knew then,
what I know now –
how precious all time is
as, still, he dwells among us.
No crowds now, but questions remain.
No chance to gather and hear and see
in ways we have always known.
Things are different now.
The days are long,
the nights are dark –
now testing times are here.
Fears still need their release,
hands still long to be held,
and in private mourning,
death is keenly felt.
Things are different now.
With those who once waited,
we must wait,
trusting,
in the life which will rise again.
For we will declare
now, as before,
that he is risen –
he is risen indeed!