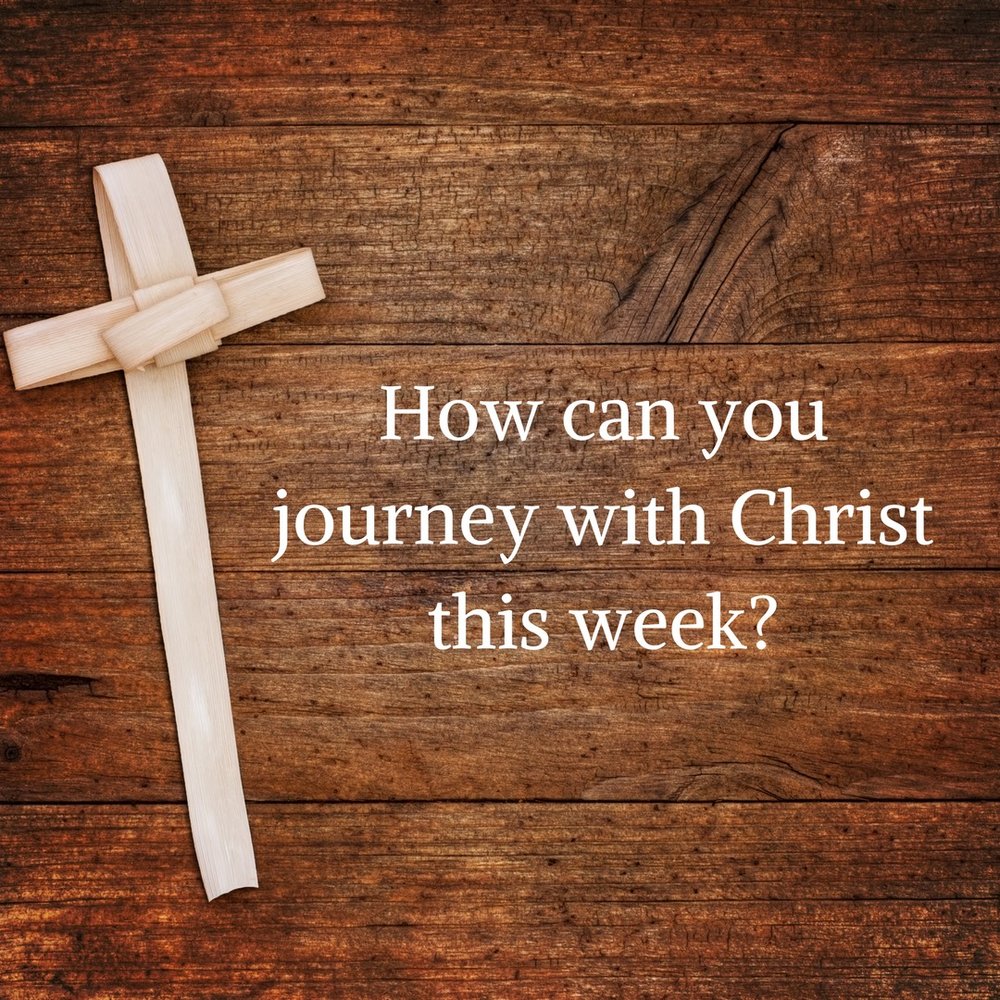 As we draw near to the end of this Holy week we reach the day we call Good Friday. Not a day associated with good things when we think of the behaviour of the people who led Jesus to the cross and the suffering he then experienced there. However, knowing, as we do, that this is not the end of the story of Jesus, over the centuries this day became known as "God's Friday" and eventually that name transformed in language and in meaning into the "Good Friday" we observe as Christians today. Throughout this Holy week journey we have shared words and material from the "Spill the Easter Story with Fischy" group of which I am part. Today's material has been prepared and chosen by Rev Peter Johnston of Ferryhill Parish Church, Aberdeen.
Opening
Today is a difficult day,
it is a day when we think about endings,
about how sometimes good things stop,
and sometimes we have to say goodbye.
It is a day to remember
that not everything in life is easy,
sometimes it can really hurt.
And it is a day to remember
that Jesus has been right there with us,
facing the worst that the bullies could throw at him.
HYMN to remember our Holy week journey so far – The Servant King
Reading: Mark chapter 15, verses 37-39:
Then Jesus cried out in a loud voice and died.
When Jesus died, the curtain in the Temple split into two pieces. The tear started at the top and tore all the way to the bottom. The army officer that was standing there before the cross saw what happened when Jesus died. The officer said, "This man really was the Son of God!"
Dramatised reading:
Reflection for Good Friday:
All-Age Prayer
God we know that bad things don't last for ever.
On this day that we call Good Friday it got really bad for you.
And then, when it was too late,
people realised that you really were God's son.
So we remember the bad things that you endured for us:
how you took on everything that is wrong,
everything that keeps us back from doing what is right,
everything that keeps us from being your friends
and you carried all those when you died on the cross
so that we could be free.
You showed us what real love is by dying for us.
Today, when we have the chance to show love
by staying at home, by keeping our distance
so that others might live,
help us to do the right thing
and, while we are at home,
may we take the opportunity to think more
about all that you did for us
and about what we can do for one another to show love.
And may we keep remembering
that bad things don't last forever.
Amen.
Today's thing to make and do:
Good Friday Activity
You will need: hammer, nails and some bits of wood (or cardboard), an old bed sheet or piece of cloth you no longer need, felt tip pens, scissors.
Supervised by adults nail two pieces of wood together into a cross shape, and each time you hammer a nail into the wood take some time to think about something that hurts other people and have the children write or draw a picture to represent that on the cloth (e.g. violence, climate change, bullying, coronavirus). If you do not have access to pieces of wood, you could cut out a cross from cardboard. When you have finished adding nails to the wood and thoughts to the sheet then make a snip with the scissors at one end of the sheet and gather everyone around the sheet, holding on to the edges of the sheet rip it into two pieces.
Keep the cross and pieces of cloth to use tomorrow.
[Note that on Easter morning you may want to place an Easter egg in that place having removed the cross after the children have gone to bed.]
Today's Spill the Easter Story with Fischy video for during the day or for 7pm when church services would take place this evening.