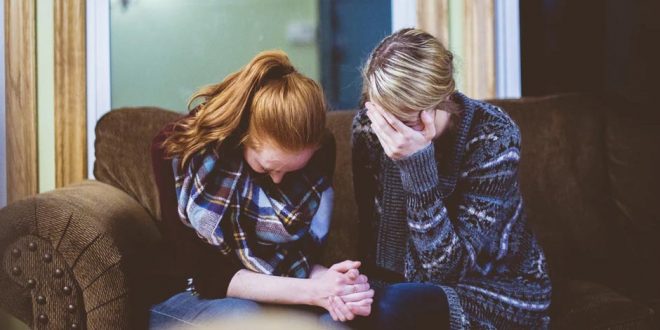 When Jesus saw the crowds, he went up the mountain; and after he sat down, his disciples came to him. Then he began to speak, and taught them, saying:
"Blessed are the poor in spirit, for theirs is the kingdom of heaven.
"Blessed are those who mourn, for they will be comforted.
"Blessed are the meek, for they will inherit the earth.
"Blessed are those who hunger and thirst for righteousness, for they will be filled.
"Blessed are the merciful, for they will receive mercy.
"Blessed are the pure in heart, for they will see God.
"Blessed are the peacemakers, for they will be called children of God.
"Blessed are those who are persecuted for righteousness' sake, for theirs is the kingdom of heaven.
"Blessed are you when people revile you and persecute you and utter all kinds of evil against you falsely on my account. Rejoice and be glad, for your reward is great in heaven, for in the same way they persecuted the prophets who were before you. Matthew 5 v 1-11
"Blessed are those who mourn…." Or in other translations "Happy are those who mourn", these words are not only paradoxical but painful for people who are suffering to hear at a time when happiness could not be further from their experience.
Yesterday we spoke about blessing others and essentially linked in with the idea of love in action, faith being about "works" as the theologian Calvin would unpack. However, when we spoke yesterday about the "qualities of discipleship" we made a connection to the fruits of the Spirit and hopefully found it helpful to think about colouring our actions with those qualities. Such qualities of: gentleness, self control, patience from the fruits list and qualities like: peace, meekness (or humility) and mercy from the beatitudes list are things we can see make a difference in how we approach and behave in situations. But mourning….I think that's harder to imagine bringing into our interactions with others. And yet, at every funeral I conduct (and sadly there have been too many in recent months) when I say "Blessed are those who mourn, for they shall be comforted", there is an easing of something in the room. First and foremost I believe, there is a power in stating that it was Jesus himself who said that – Jesus knew what it was to mourn, he understands. The power I think also lies in acknowledging people's grief, in saying somehow "you are mourning". Even if people have a stiff upper lip or are angry because their relationship with the person who died was not as it should have been or they are angry at the nursing home or the circumstances of the death or who hasn't helped or come to the funeral…..they are grieving. Taking flowers, cards, shopping and food to someone who has been bereaved are all important actions when someone dies but if they are not accompanied by empathy – a moment when we really share what it feels to have lost and allow our humanity to be shown, then the blessing of comfort does not fully come.
When I worked as a bereavement support practitioner in the Royal Hospital for Children in Glasgow we would encourage the medical staff in our bereavement awareness training not to be afraid to show their emotions. Often families would tell us that when they were told the worst news, the thing that they really appreciated was that the Doctors and nurses found it hard too. This not only showed that they also cared about their loved one but that they were human and found this incredibly difficult. It's what I came to call the "proportional response" and I would regularly tell staff "of course you were upset and are still upset, that was a unique tragedy and a terribly sad outcome and your response is proportionate". If we don't allow ourselves to sit with those who mourn in some way and acknowledge the depth of their loss, allowing them to share with us some of the intimate details of what they have lost, then we will never truly be able to bring comfort.  Of course there's no formula or prescription for how to do that like in the rituals of taking flowers or shopping; you have to be open, brave enough to meet people where they are at and let the Spirit connect you deeply in that moment. This kind of bereavement work is intense and costly but when it works best it allows comfort and then healing to come. I often liken it to a piece of music where the instruments journey together through many verses and maybe choruses but then there is a bridge or a section of harmony where the emotion and empathy brings a deeper, beautiful and also painful connection that afterwards feels therapeutic.
Today's prayer:
Listen to the different version of the prayer of St Francis (below) that we listened to yesterday. As you hear it this time, notice the harmonies come in to the piece. They were not there yesterday. In those moments, get in touch with your heart rather than your head and offer any elements of mourning and loss in the emotions you feel to God.
Today's music: